(Package will be suspended until further notice)
With Saiyuen's latest rope and climbing activities package, visitors can participate in our popular adventurous activities: "Climbing Monkeys", "Tree Top Canopy Walk", "Junior Abseiling", and the brand new "Abseiling Challenge". These activities are available for all levels, from beginners to experts, and are guided by our certified and experienced instructor to ensure hands-on climbing experience. Throughout the tasks, participants will overcome their fear of heights and challenge themselves mentally and physically.
Click here if you are having trouble viewing this video
Activity Guidelines:
1. Climbing Monkeys
The challenge to novice climbers is to build up confidence and skills. "Climbing Monkeys" is a safe and adequate preparation for newcomers to enhance their skills. To finish the first task, participants have to climb to the top and ring the bell.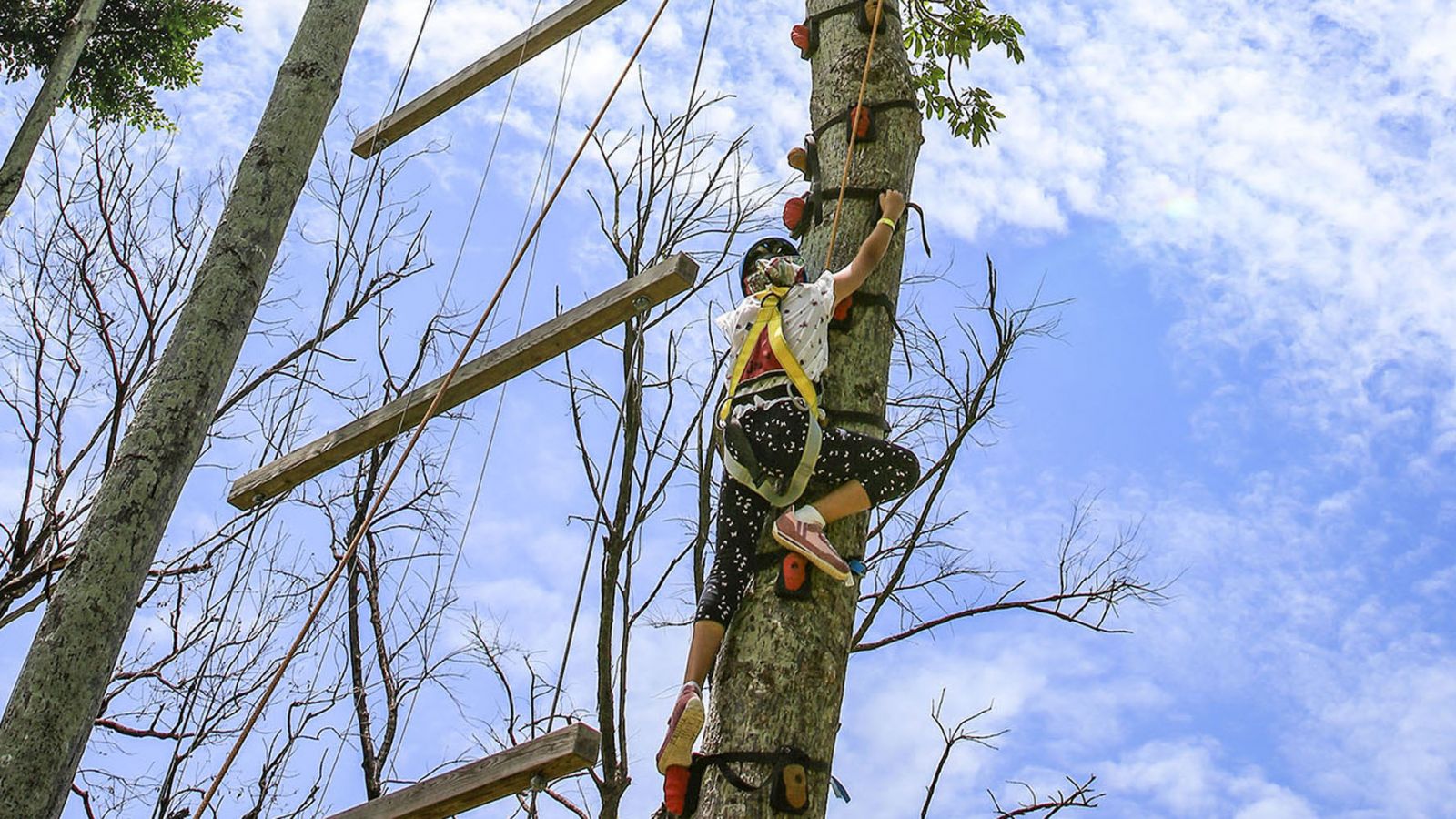 2. 
Tree Top Canopy Walk
The one and only Tree Top Canopy Walk in Hong Kong with The Association for Challenge Course Technology (ACCT) certification and in compliance with the ANSI Safety Standards. Participants have to complete all the challenges - "Cargo Bridge", "V-Crossing", "Swinging Beam & The Loop", "Multi-Vine", "Cargo Net", and finish off with the thrill of flying down the "Zip Wire".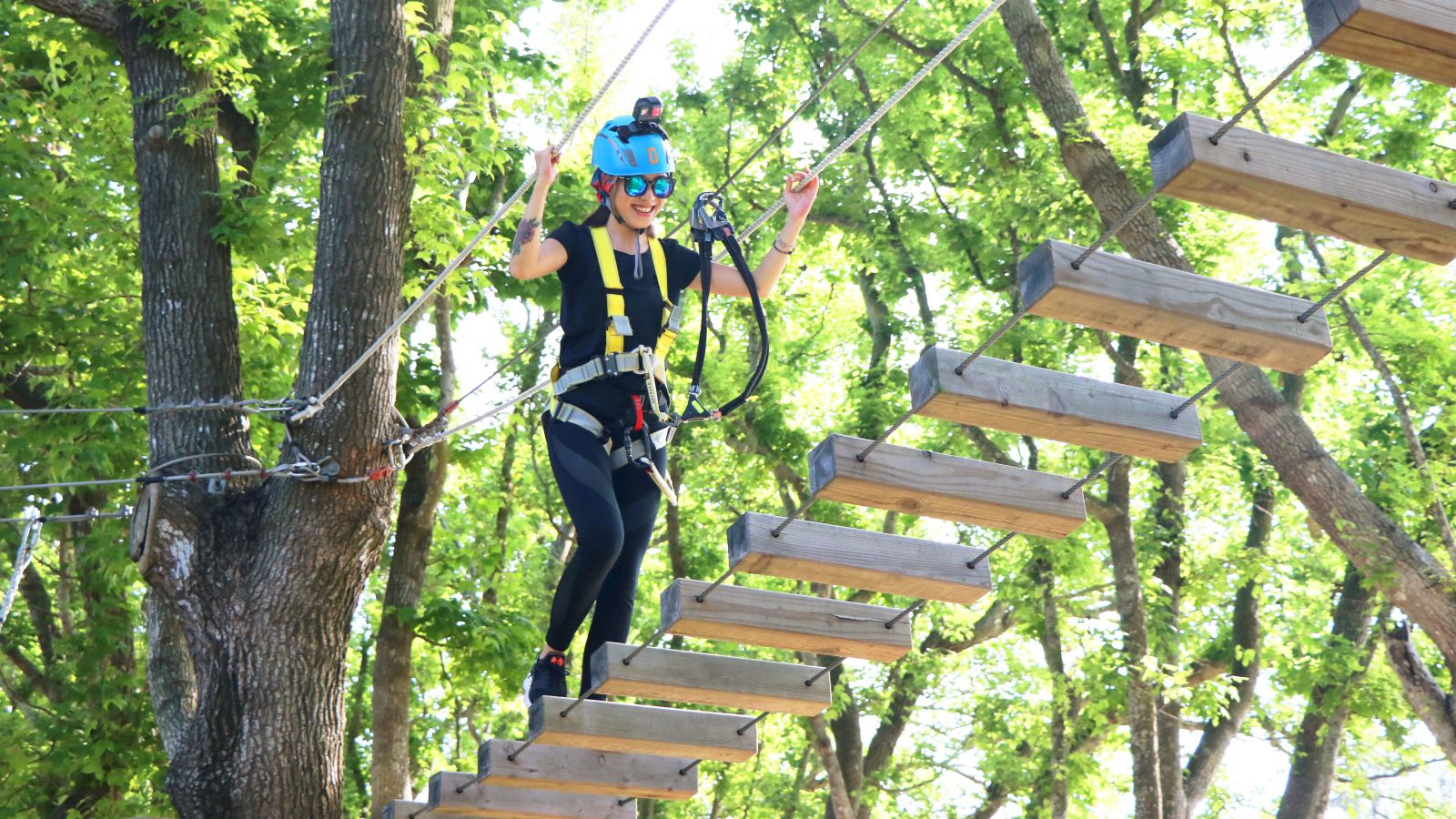 3. 
Junior Abseiling
Abseiling, from the German term "abseilen", "ab" meaning down and " seil " meaning rope, i
t is a sport that involves
scaling down rock face suspended by ropes
, and an activity
that challenges your mind, willpower, coordination and physical strength. At Saiyuen, participants will begin at the top and work their way down the rock face, ultimately being rewarded by the adrenaline and thrill of touching the ground.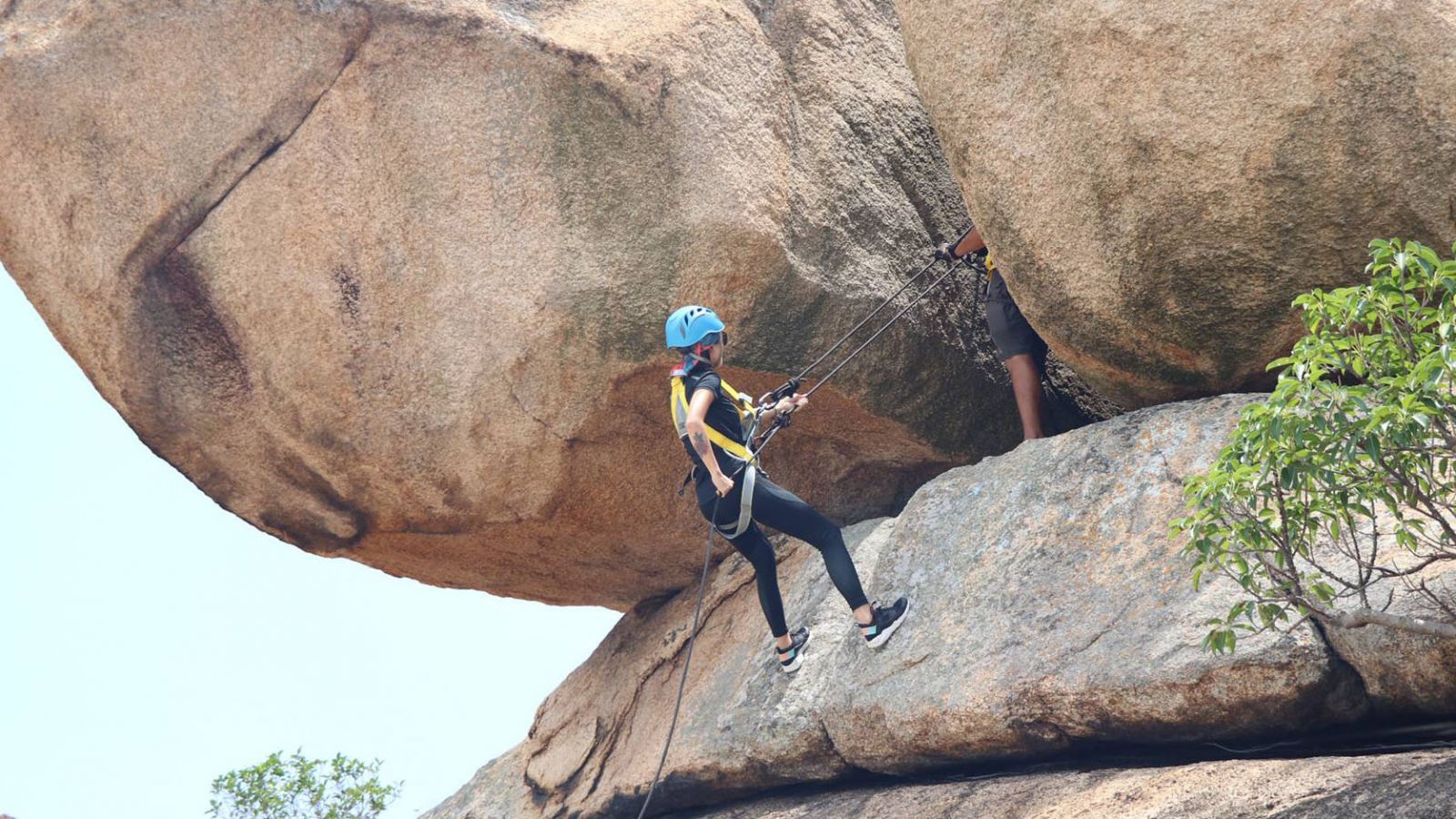 4. Abseiling Challenge
After all the climbings and learning all the basic skills from the previous tasks, it's time to finish off with a more challenging abseiling.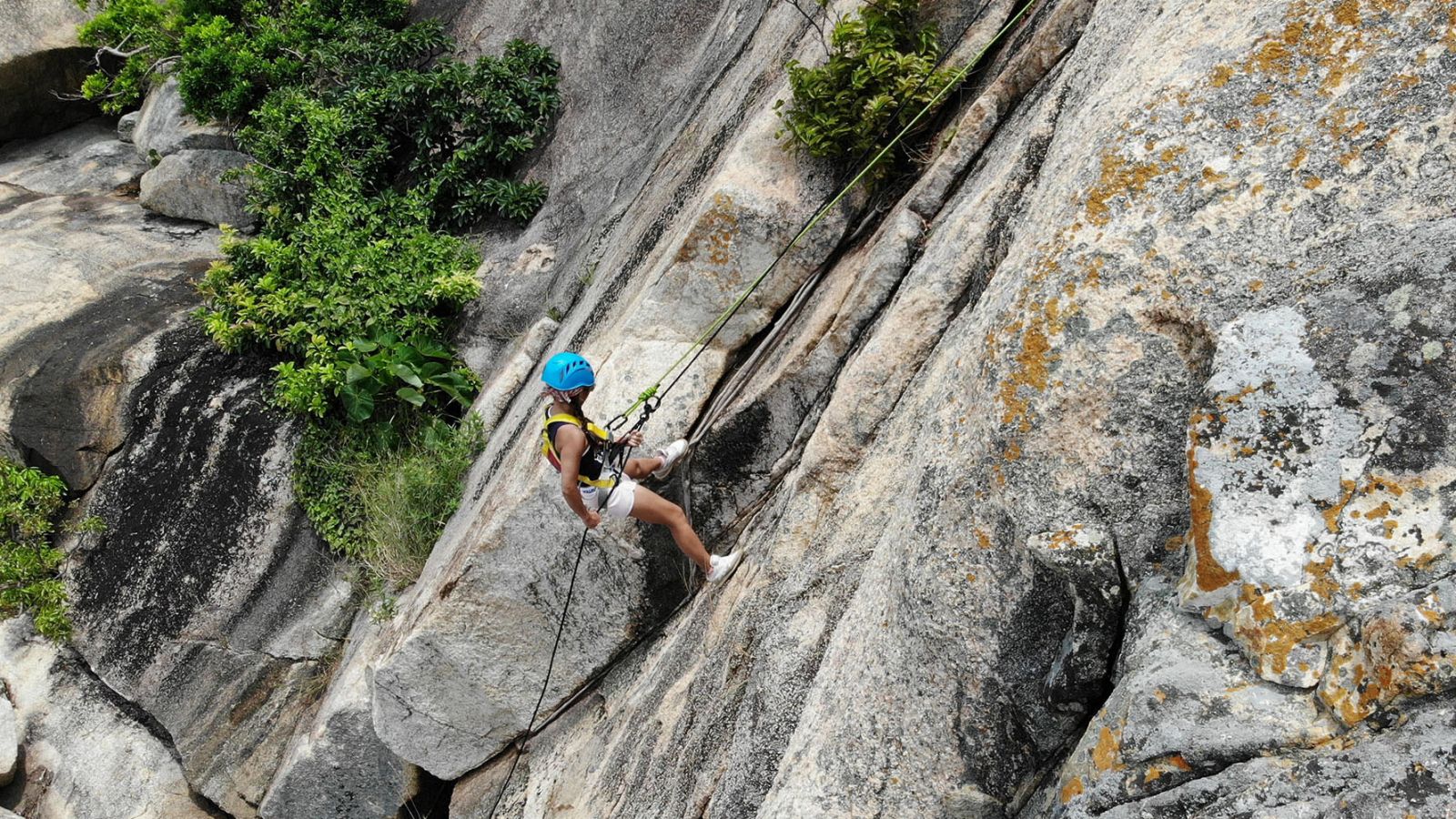 General Rules:
Participants must be adults or kids aged over 12, and at least 1.50 meter tall.
Players must wear appropriate trainers or sports shoes. Sandals and flip-flops are not permitted.
Protective gears and helmet will be provided.