Newly added to Saiyuen - a bouncing castle! From August 12 to 31, children can enter the bouncing castle and engage in activities such as jumping, crawling, sliding, and interacting with other kids.
Day camper: $100 per person (admission ticket exempted)
Overnight camper: $100 per person (includes two days of access to the bouncing castle)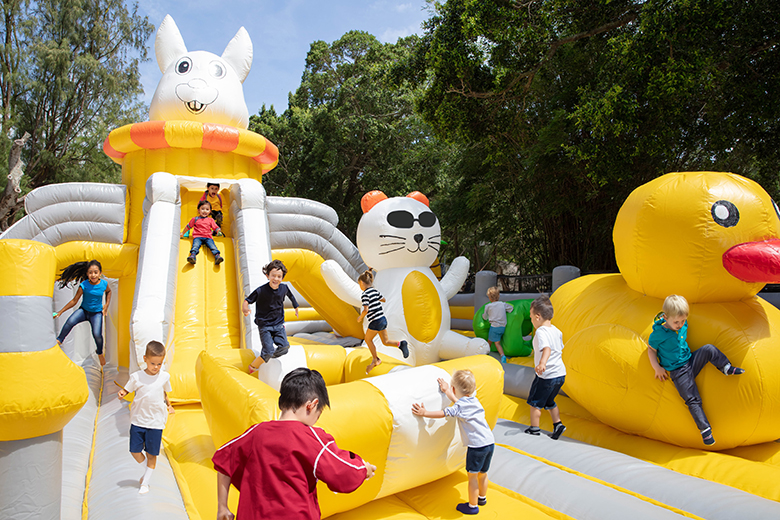 General Rules
Children who are under 3 years old must be supervised by an adult at all times.
Players must remove yours sports shoes and wear socks during the activity.