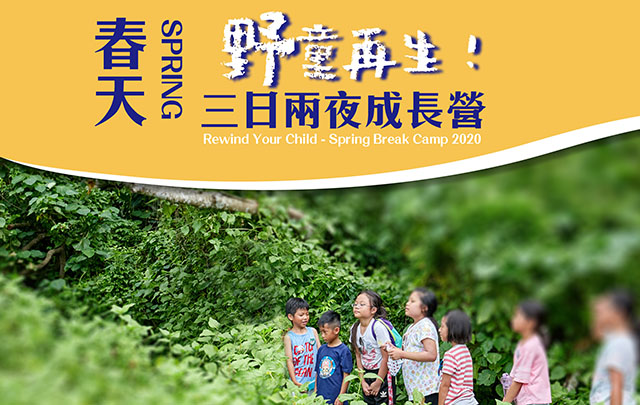 Spring is finally here! With flowers and trees blooming, it is one of the most beautiful times to get out camping, unwind and get back in touch with nature. Considering the beautiful amount of "school holidays" on the horizon, now's the perfect time to get the absolute best benefit out of this school break before it ends. Haven't got anything in mind yet? Don't worry! Check out Saiyuen's interactive, educational and fun-filled Rewind Your Child - Spring Break Camp. You won't regret it!
This camp is designed to help participants make the most of Saiyuen's incredible landscape through adventurous and educational outdoor activities. It provides a great opportunity to build new friendships, develop new skills in a fun and safe environment, and create unforgettable memories in one of the most beautiful campsite in Hong Kong.
Activities Include

Clash the Tribe (Teepee Building)

Wild Cooking

Cheung Po Tsai Cave Night Tour

Bow Hunting Simulation

Barrier Archery Combat

Campfire x Djembe

Barrier Archery Combat

A variety of adventurous activities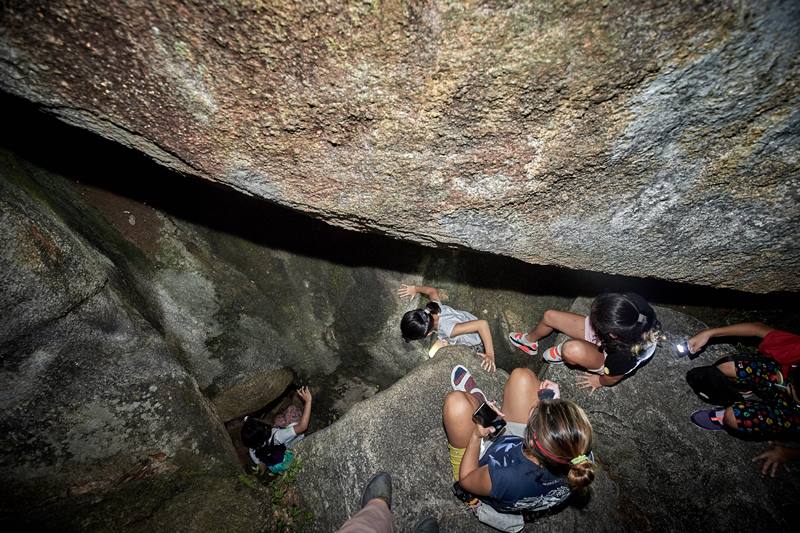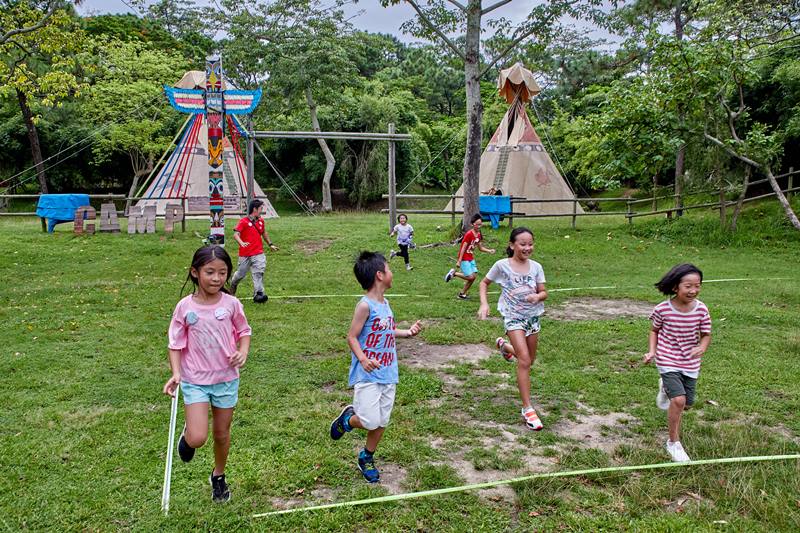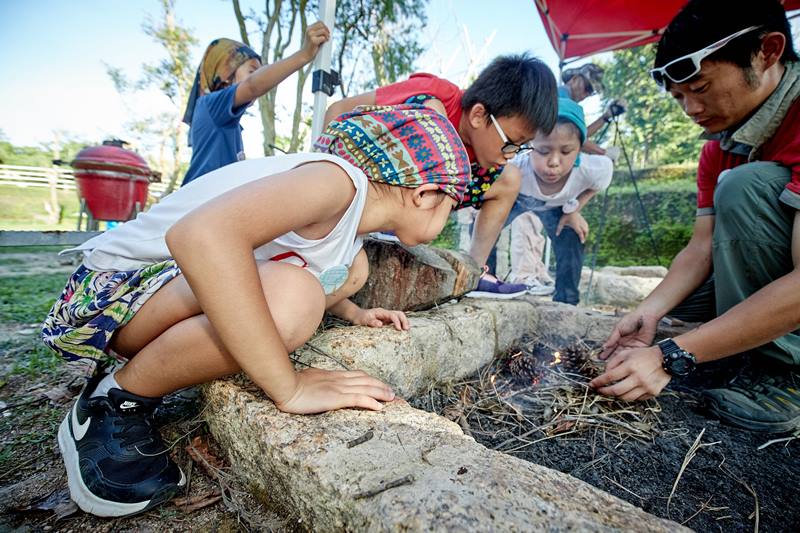 Important Notice

Accommodation
pitch their own tents (groups of 4 per tent, boys and girls separated)
Meetup Time and Location

12 pm

Central Ferry Pier 5

Dismissal Time and Location

3 pm

Central Ferry Pier 5

Essential items
Octopus Card
Small amounts of cash
Several days-worth of clothes
Trainers and Flip Flops
Face masks
| | |
| --- | --- |
| Price | $2,499 / person |
| 8-10 years old | 6-8 April |
| 11-12 years old | 15-17 April |
Terms and Conditions:
 
* Body temperature will be measured every day.  If participant is unwell during the programme, parents are required to pick them up at the campsite.
* Participants have to listen and follow the rules and instructions of the coach in this training camp.
* Programme will be conducted in Cantonese, with English translation.
* Once application is confirmed, no paid fee will be refunded except under special circumstances. Should there be any dispute, Saiyuen reserves the right of final decision.
* An official doctor's note is needed for any Camp Refund Request due to illness. Should that happen, please call 2981 1010 ASAP.
* All programmes will continue as scheduled during the hoisting of Tropical Cyclone Warning Signal No. 1 or amber rainstorm warning. Outdoor activities will be switched to indoor unless the situation allows for outdoor activities.
* Upon the hoisting of red or black rainstorm warning signal, Tropical Cyclone Warning Signal No.3 or above, or pre-warning thereof, all programmes will be cancelled
 
 
* Instructors will contact parents in such cases during the programme period.
 
*  Saiyuen reserves the right to change the content of the programme under special circumstances and weather.
* Campers that disobey rules and instructions will have the consequences of their behaviour explained to them. Serious disregard may result in parents being informed and, if necessary, the camper being sent home.
* Please note that campsite in rural area. Please bring enough insect repellent if necessary
* Meals are included
* If participants have special dietary requirements, or allergic to anything, you must specify this clearly in the Allergies field on the online application form. Alternative meals will be arranged.
*Limited space available. Book Now!
Enquiry|Tel 2981 1010|WhatsApp 5532 1993| FB Inbox
Address: Saiyuen, Cheung Chau DD CC Lot 12