"Oasis" faces the Lawn at Saiyuen, and every detail inside and out exudes unique charm. The sturdy logs not only provide solid support but also add a primitive beauty. Carefully selected lighting fixtures, coffee tables, and carpets add another layer of unique style to the tent.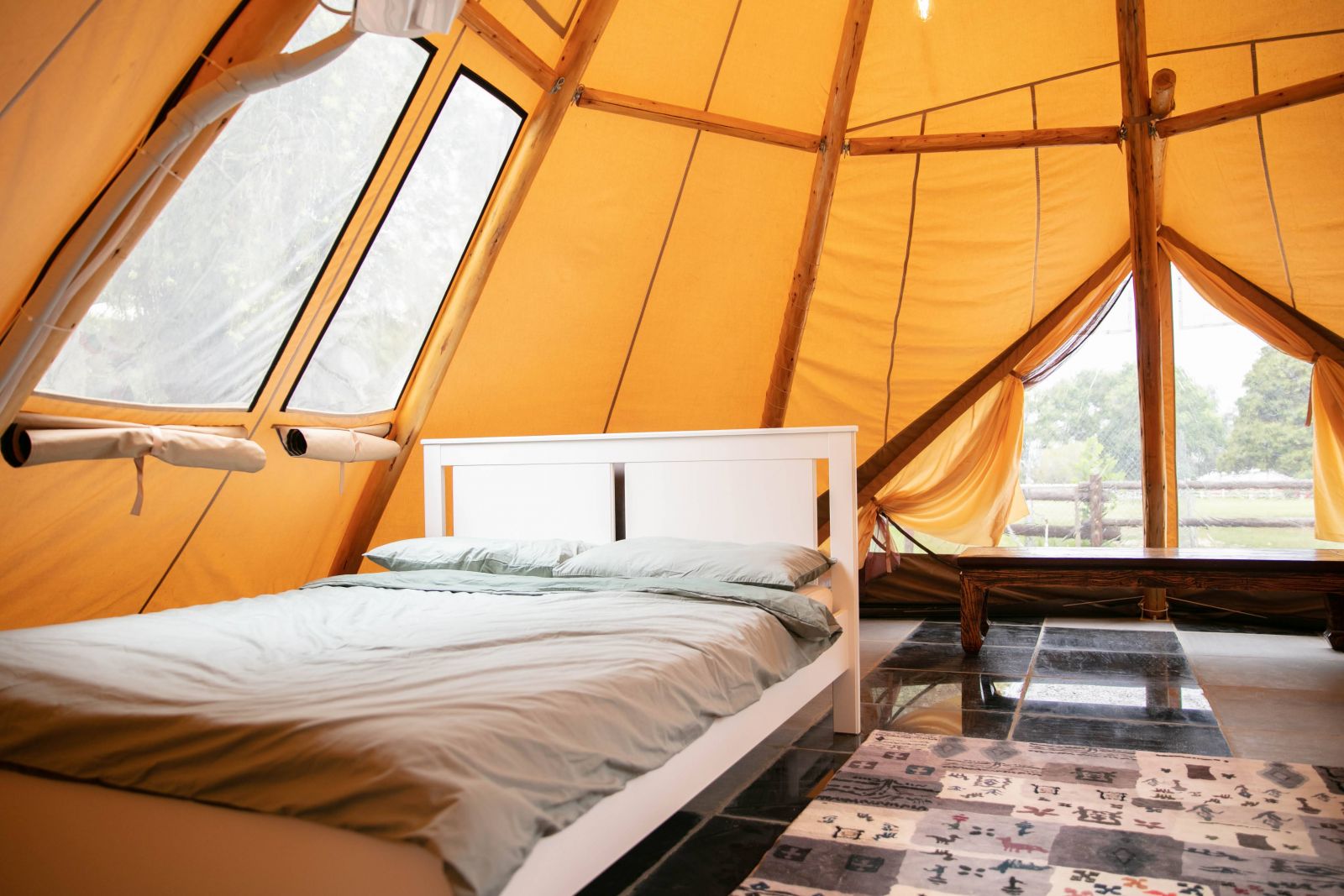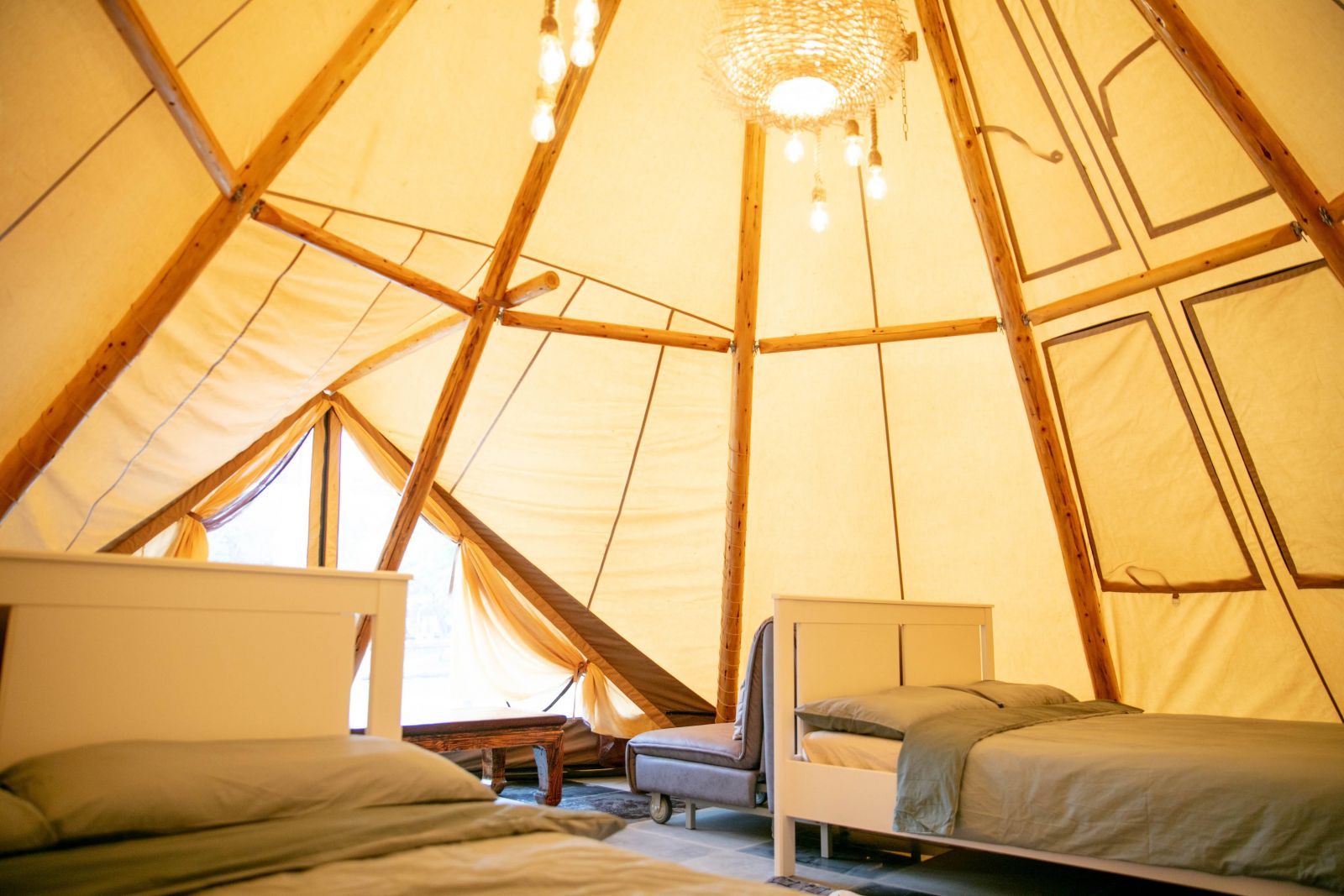 Outside the tent, you can use the barbecue grill and immerse yourself in the beauty of nature. Enjoy delicious grilled food, breathe in fresh air, and let your body and mind relax, returning to inner peace. The tent faces an open view of the grassland, allowing you to sit inside and feel the different beauty and tranquility of nature. At night, you can look up at the stars, find the positions of different constellations, and discover the stories behind them.
Stay with your loved ones, family, or friends, and enjoy unforgettable moments together while enjoying comfortable accommodation and a variety of adventurous activities. Here, you can find your own joyful moments, bringing you closer to each other.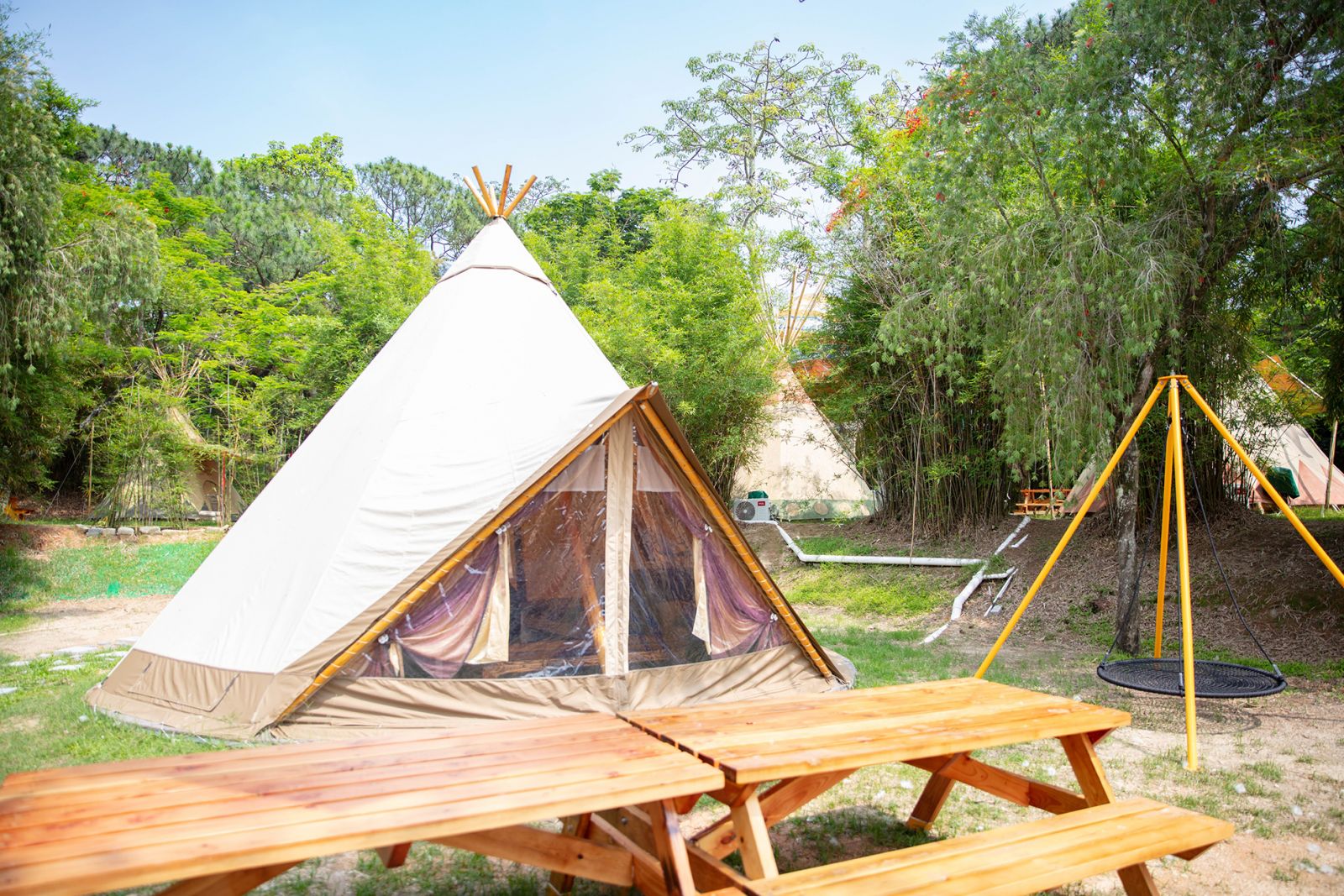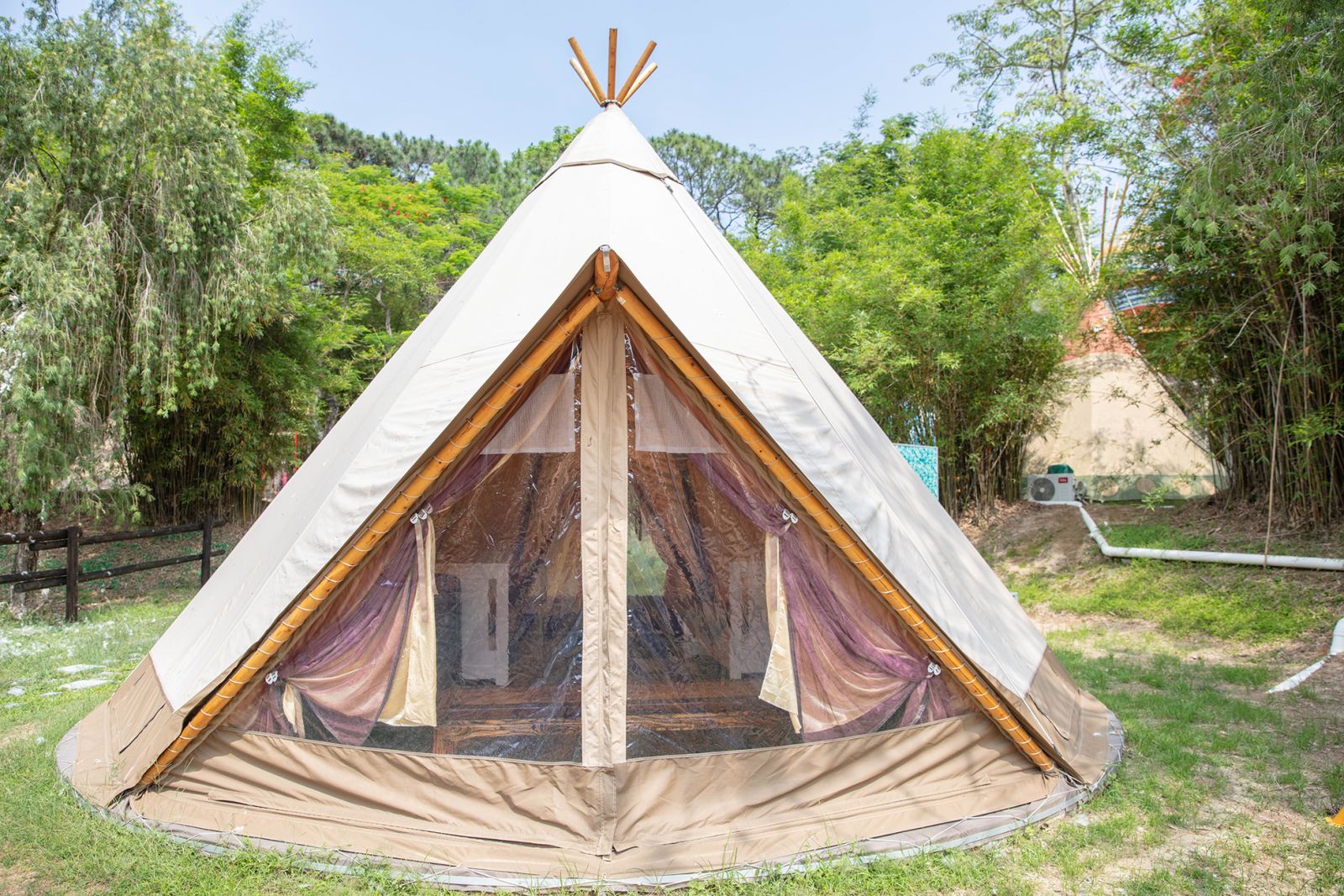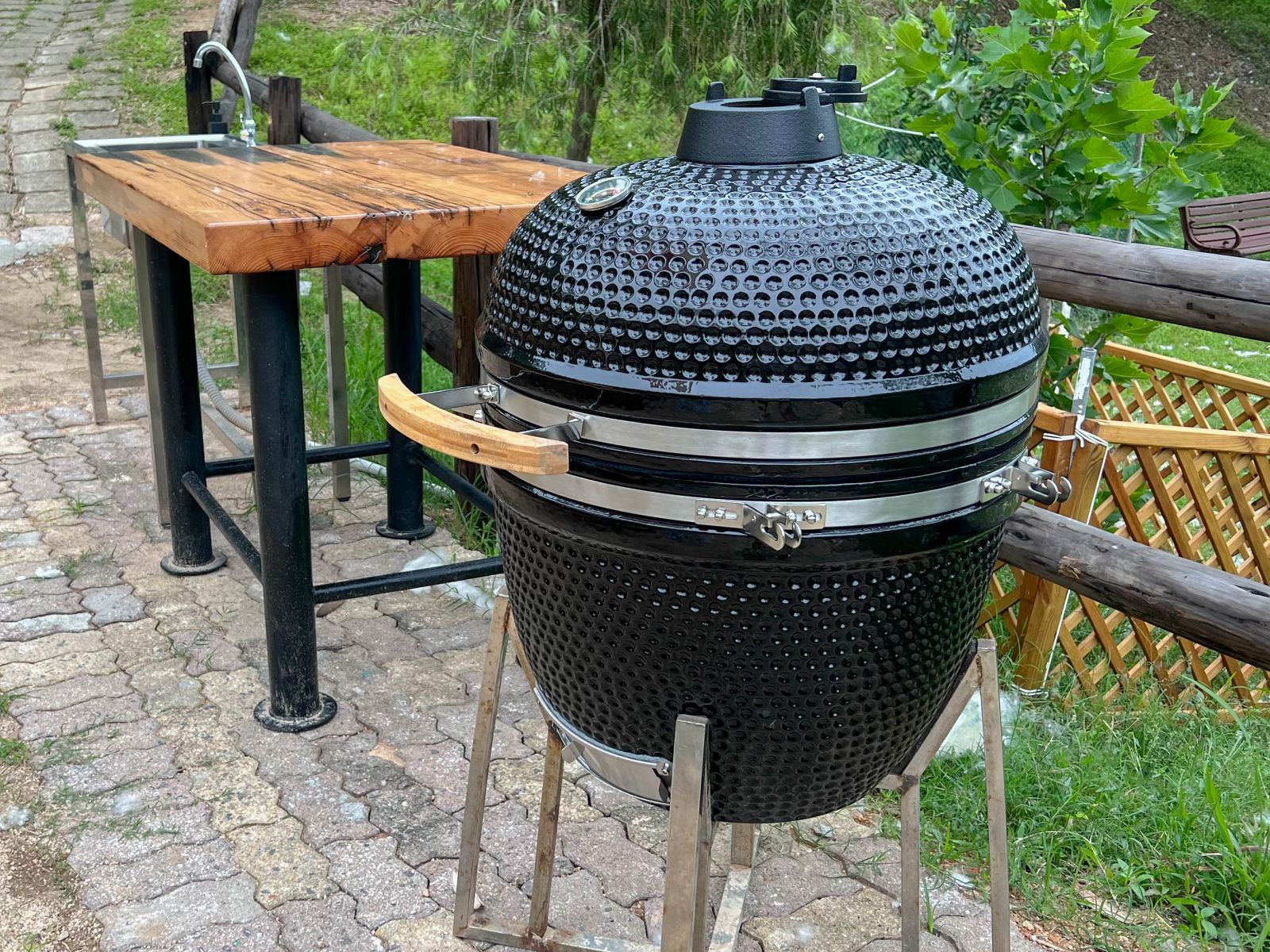 Glamping Tent Provisions
Exclusive platform
Outdoor sink
Picnic table
BBQ stove (with Charcoal, 2 big dishes, 2 pairs of tong, charcoal briquette, lighter)
* Pictures and information are for reference only. Facilities are subject to change without notice.
Facilities