Activity Guideline
Barrier Archery Combat is an outdoor team building sport that involves using foam-tipped arrows and specially designed bows. The objective is to eliminate the opposing team by hitting their players or knocking out their target cones, while protecting your own. At Saiyuen, the game takes place in an open field with barriers, providing a challenging and exciting environment. Safety is a top priority, and players receive proper instructions and gear. Archery Combat is a fun way to develop communication and leadership skills and is perfect for team building or group outings.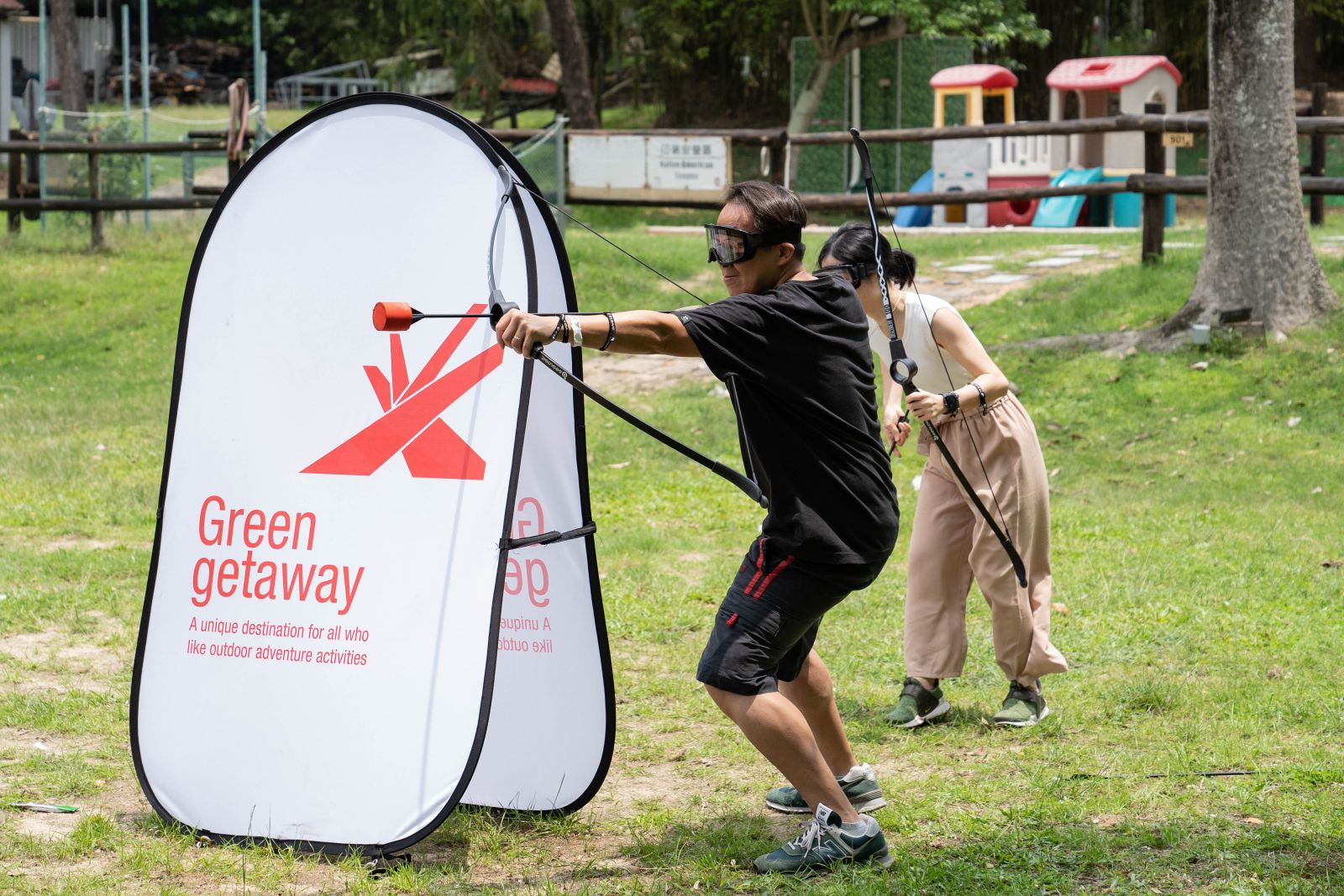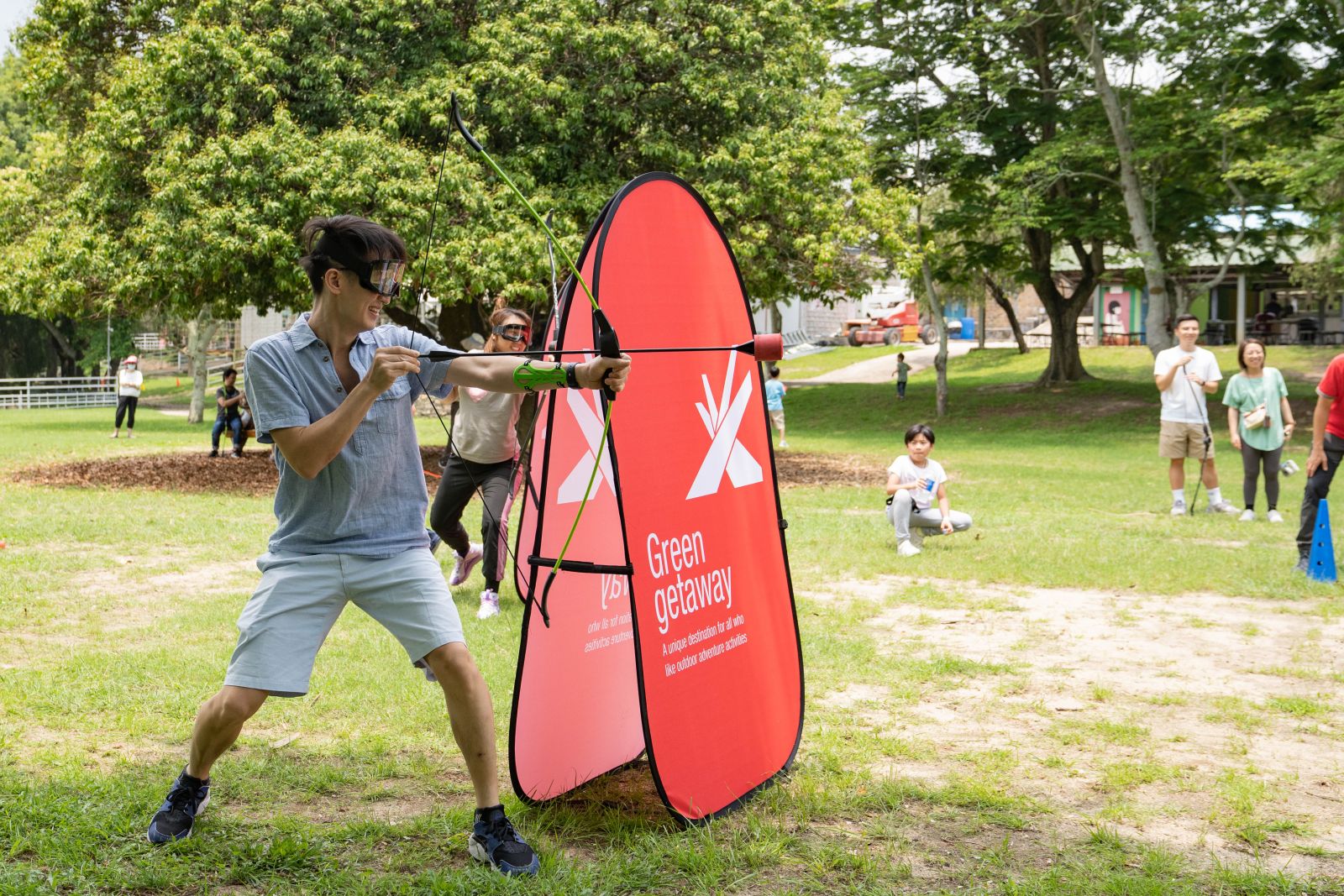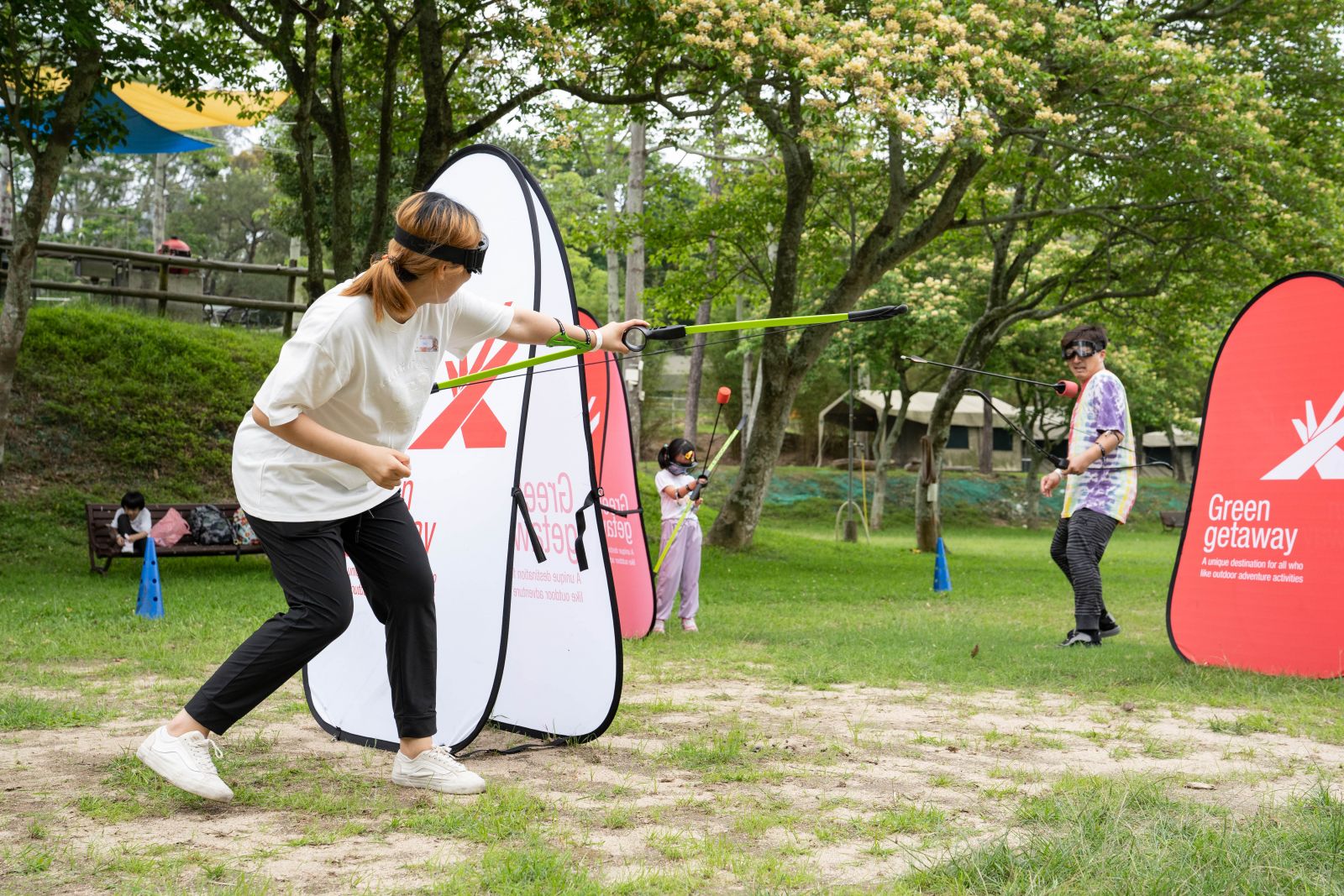 General Rules
Players must be 5 years old above to participate.
Players must wear appropriate (closed toe) shoes to participate. Sandals and flip-flops are not permitted.
Protective gears and helmet will be provided.