Introduction
Inspired by the habitation of the indigenous people of the plains, Saiyuen's Native American Teepees are situated alongside the Devil's Forest.

The graphics on the exterior of the teepees illustrate the cultural beliefs of the Native Americans. The upper portion depicts the sky above as the Father, the bottom represents the earth below as the Mother, while the center describes activities of the living.
To keep up with the trend of "Glamping", an American Teepee is now transformed into a "Teepee Deluxe". In addition to the rich Native American styles in every corner of the tent, it is also equipped with air conditioning and power sockets, letting the campers enjoy every moment of the camping holiday!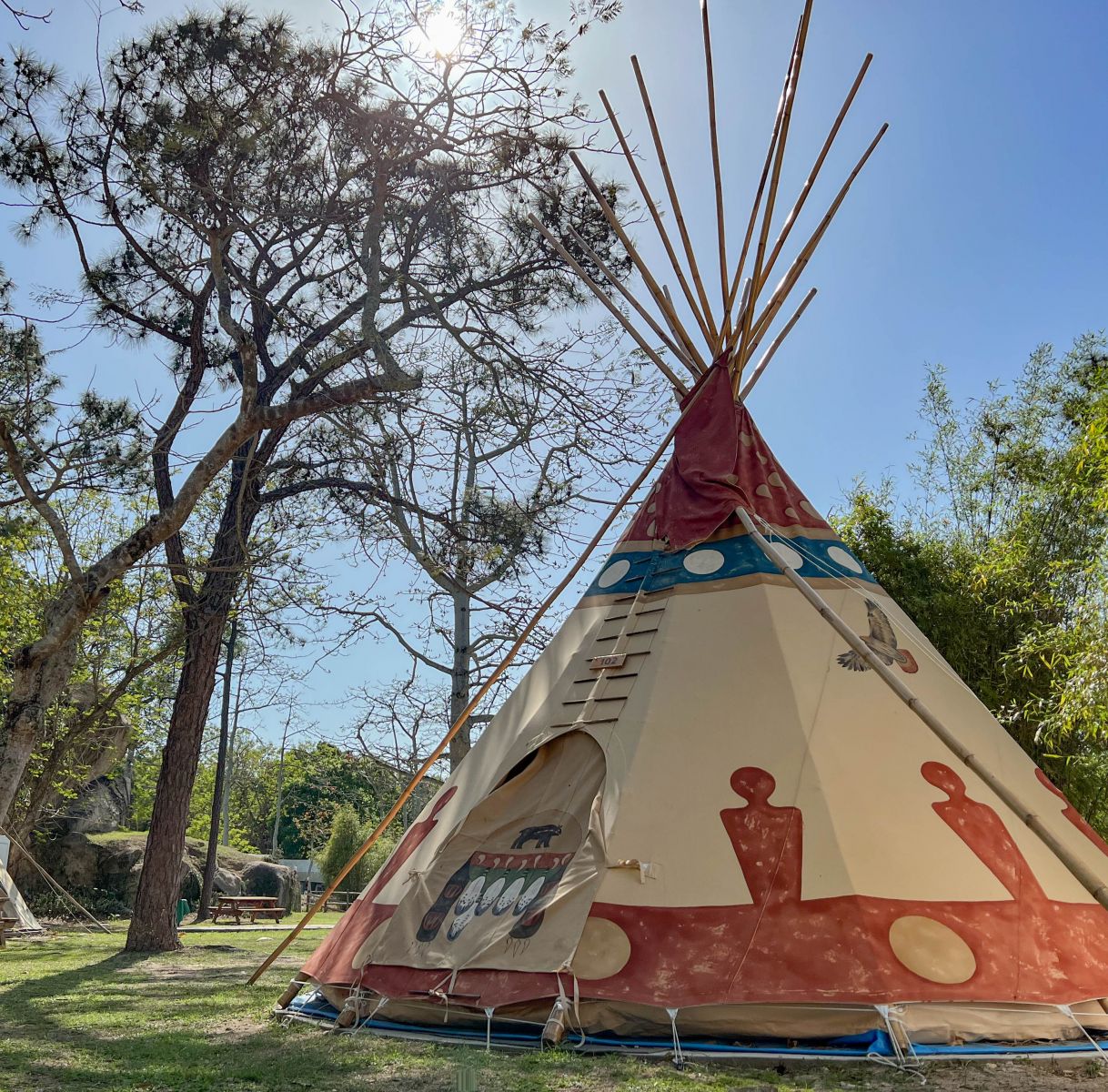 Facilities
Approx. 200 square feet
Maximum No. of Occupants: 4 people
2 Double bed
Air-conditioner(Cold/ Heat)
Ceiling fan with lamp
USB port charger
13A power socket
Tent Padlock
* Pictures and information are for reference only. Facilities are subject to change without notice.