The Christmas season is well underway… It's time to start planning those no-school holiday fun days! If you're staying in the 852 over the winter break this year, be sure to check out our interactive, educational and fun-filled Christmas Camp. You won't regret it!
This Parent-Child Christmas Camp is designed to help families make the most of Saiyuen's incredible landscape through adventurous and educational outdoor activities. It provides a great opportunity for parents and children to reinforce parental bonds, build new friendships with other campers and develop new skills in a fun and safe environment. This camp also offers families the opportunity to come together and create unforgettable memories in one of the most beautiful campsite in Hong Kong.
Date: 29-31 DEC
Target: Children (age 8-10) and their parents
Meetup Time and Location: 29 DEC  9:15 am-9:45 am at Saiyuen, Cheung Chau 
Dismissal Time and Location: 31 DEC 3:00 pm at Saiyuen, Cheung Chau
Activities include:
[Cheung Po Tsai Cave Night Tour]
Overcome fear of the unknown by exploring the famous Cheung Po Tsai Cave in the dark. This experience gives parents the opportunity to encourage their children's sense of adventure, show them that having courage helps them to persevere against challenges, and in the process it raises their self-esteem.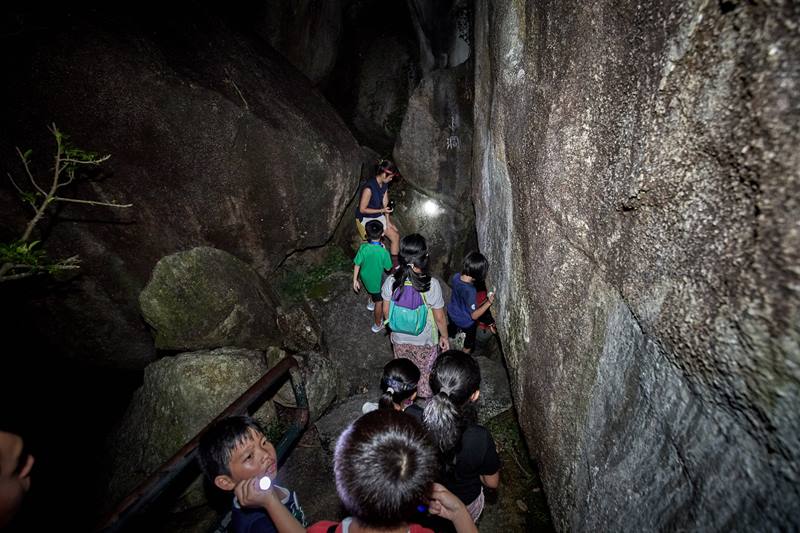 [Leave No Trace Game and Application]
Most people don't intend to harm the natural surroundings but they may not be aware or considering the outcome of the decisions they make in the wild. This activity provides an opportunity for participants to understand the principles of Leave No Trace and the best practices to minimise environmental impacts when camping.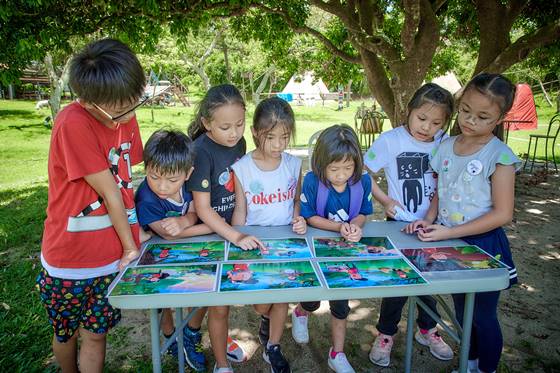 [Serve It Up!]
Enjoy each other while enjoying family meals. This experience allows children the chance to show appreciation to their parents by dishing out and serving food. 
 
[Ice Breaker Games]    
What's better than some not so cheesy ice breaker games to warm up the chill and engage everyone? These fun and interactive games are led by an experienced facilitator to encourage connection and bonding between campers and are sure to bring lots of laughter.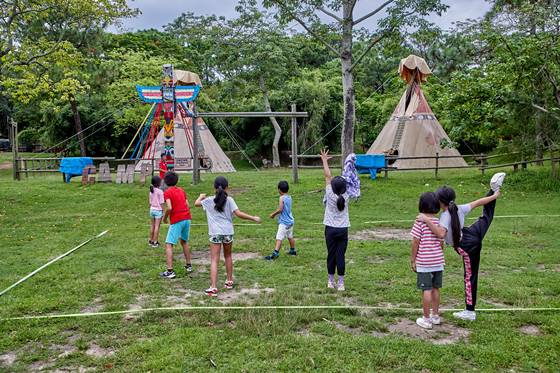 [Saiyuen Treasure Hunt]    
With over 11 acres of lawn, this treasure hunt is not gonna be an easy task but it certainly is a fantastic way to encourage team spirit, foster strong family relationship and help participants develop a sense of optimism.
[Rope Course Challenge]
This adventure requires children and their parents to work as a team, set an effective and motivational goal, work towards the goal and achieve it. This activity is designed to encourage decision making and teamwork, boost self-confidence, and understand the key to success comes from trying, learning and trying again.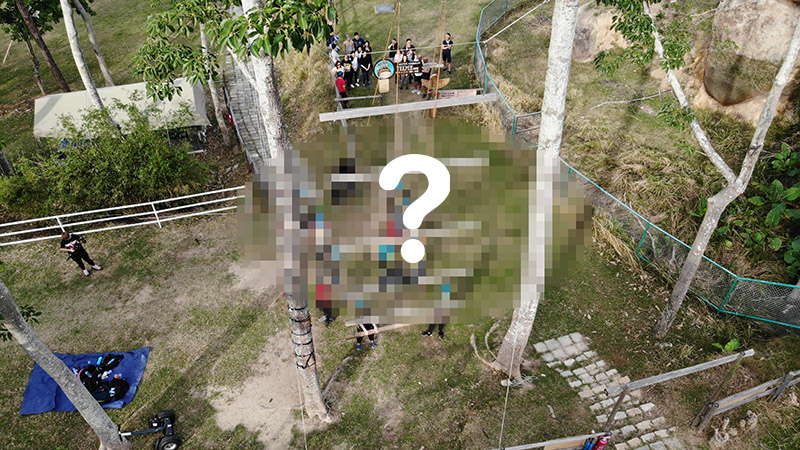 First night: Pitch your own tent
Second night: Teepee tent
Meal: Wild Cooking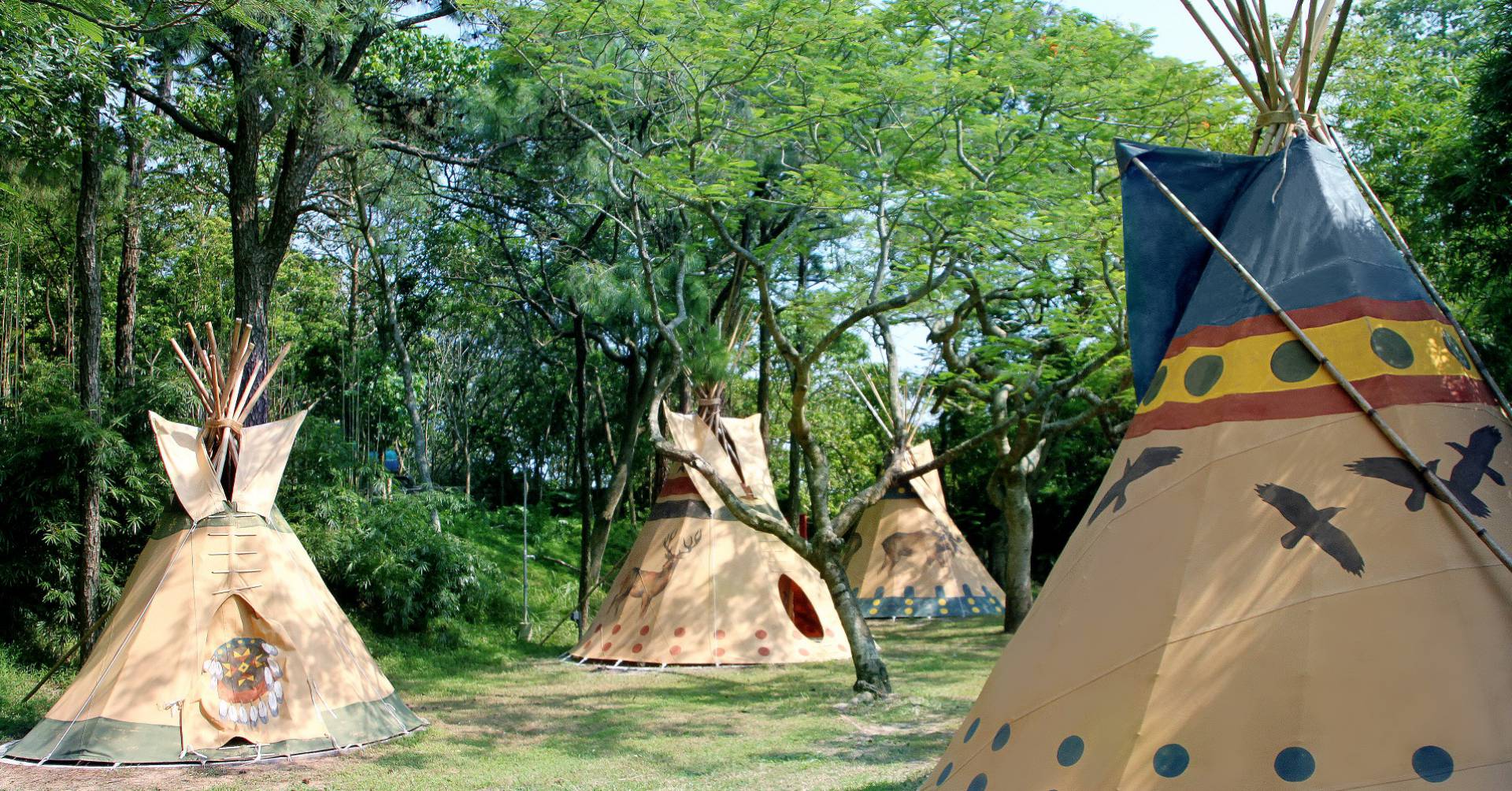 Price: $5,699 for 2 pax
           $7,999 for 3 pax
(For group size more than 3 people, $2,499/pax will be charged.)
* The prices above include accommodation, activities and meals.
*Limited space available. Book Now!
Enquiry: Tel 2981 1010|FB Inbox |Email: booking@saiyuen.com