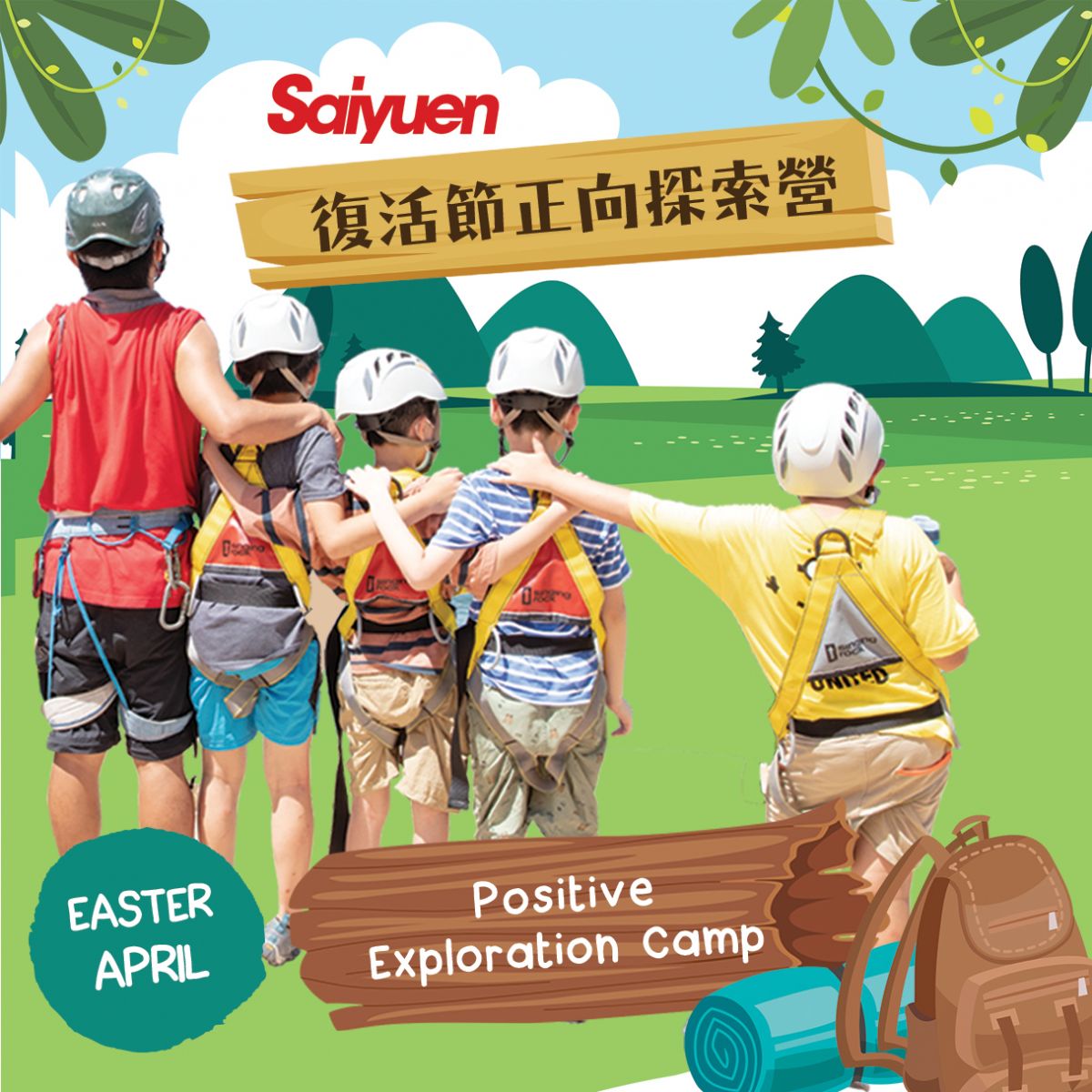 This three-day, two-night Easter Positive Exploration Camp 2023 in Saiyuen, provides children with a safe and natural environment to interact with new friends from different families using fun activities unique to Cheung Chau. Through missions and games, children will face and overcome various challenges together, learning and cultivating outdoor and urban life skills.
In the Positive Exploration Camp, children will learn to interact with others and develop teamwork skills. This is especially beneficial for children who have spent the past few years using phones and tablets to connect with the world, as it helps to improve their social skills and overall physical and mental health.
The three main focuses of the Easter Positive Exploration Camp 2023:
Outdoor independence: Helping children learn and develop basic self-care skills in an outdoor environment.

Positive resilience: Learning from failure, training problem-solving and critical thinking skills.

Social skills: Enhancing interactions with others, learning to respect others, and working together to solve problems.
Terms and Conditions:
* The camp is a training program, and participants must follow the instructor's instructions, camp rules, and regulations.
* The activity will be conducted in Cantonese and English.
* No refunds will be given for withdrawals or absences from the activity. Special circumstances are subject to the final decision of the camp.
* If a participant needs to take sick leave, please call the Saiyuen office at (852) 2981 1010 as soon as possible.
* Saiyuen will provide refunds or arrange for a transfer of camp dates for sick leave with a doctor's certificate, according to the number of affected days.
* If the Hong Kong Observatory issues the Tropical Cyclone Warning Signal No.1, or the Yellow Rainstorm Warning, all activities will proceed as scheduled. If the weather is unstable, outdoor activities will be moved indoors.
* If the Hong Kong Observatory issues the Red or Black Rainstorm Signal, the Strong Wind Signal No. 3 or higher, or a warning is expected to be issued, all activities will be canceled.
*  In the case of severe weather conditions during the camp, Saiyuen staff will notify parents of the arrangements.
* The activity program is for reference only. Saiyuen reserves the right to adjust the activity program to ensure the safety and experience of participants and instructors.
* Participants must follow the instructor's instructions, camp rules, and regulations. Any violation or inappropriate behavior may result in the termination of the participant's participation in the activity to ensure the activity experience for other participants.
* Participants are advised to take personal mosquito prevention measures as Saiyuen is located in a wilderness area.
* Easter camp's activities, content, and schedules may be changed without prior notice due to on-site conditions.
* If a participant has special dietary needs or food allergies, or any other special requirements, please notify the staff as soon as possible so that Saiyuen can make arrangements accordingly.
* Saiyuen reserves the right to interpret the above terms and conditions.