Summer is one of the best times of the year for camping and to unwind from the hustle and bustle of the high-tech world. However, it's no secret that it can get ridiculously hot during summer in Hong Kong. So if you're craving for an outdoorsy adventure, a true breath of fresh air without having to rough it this summer, glamping at Saiyuen is totally for you. Imagine feeling fully immersed in the nature surrounding you and lying under the stars in the open air with your loved one – and then heading inside to sleep in a premium "tent", as well as shower, air-con# and electricity; waking up to the birds chirping. What more could you ask for? 
As temperatures rise, so does the need to cool off in creative ways. To beat the heat this summer, Saiyuen has also prepared some fun water games for y'all. 
Click here if you are having trouble viewing this video
Summer Splash Games
[Wet Bubble Soccer]
You might have heard about bubble soccer, but bubble soccer in the pool? So apart from the usual blast bumping, rolling, and colliding with other players, there're actually many more fantastic ways to do with the giant plastic orb!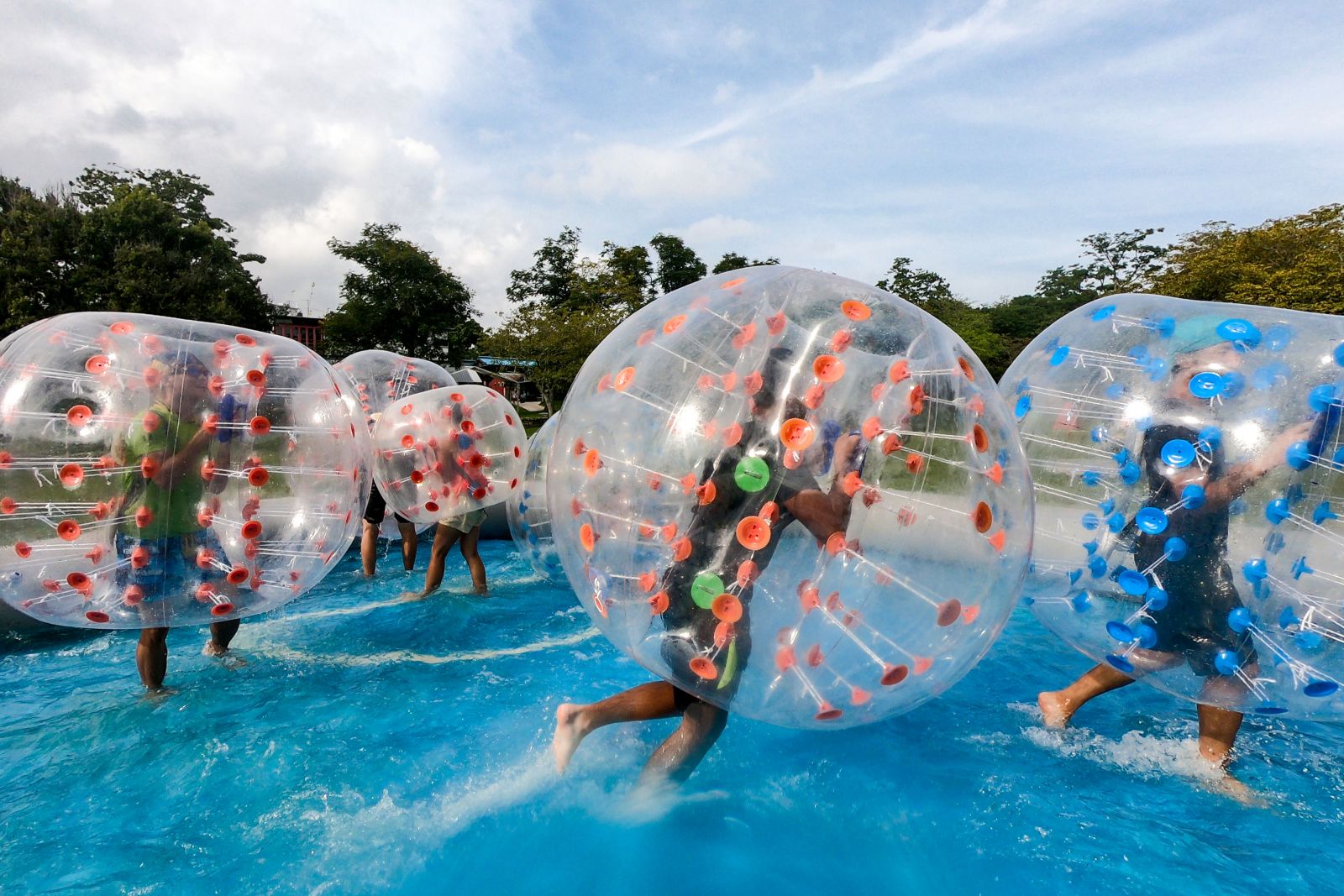 [Wet Sponge Battle]
 What's going to happen when archery barrier combat turns into a wet sponge battle…would it turn into a fight within your team? Well, let's see!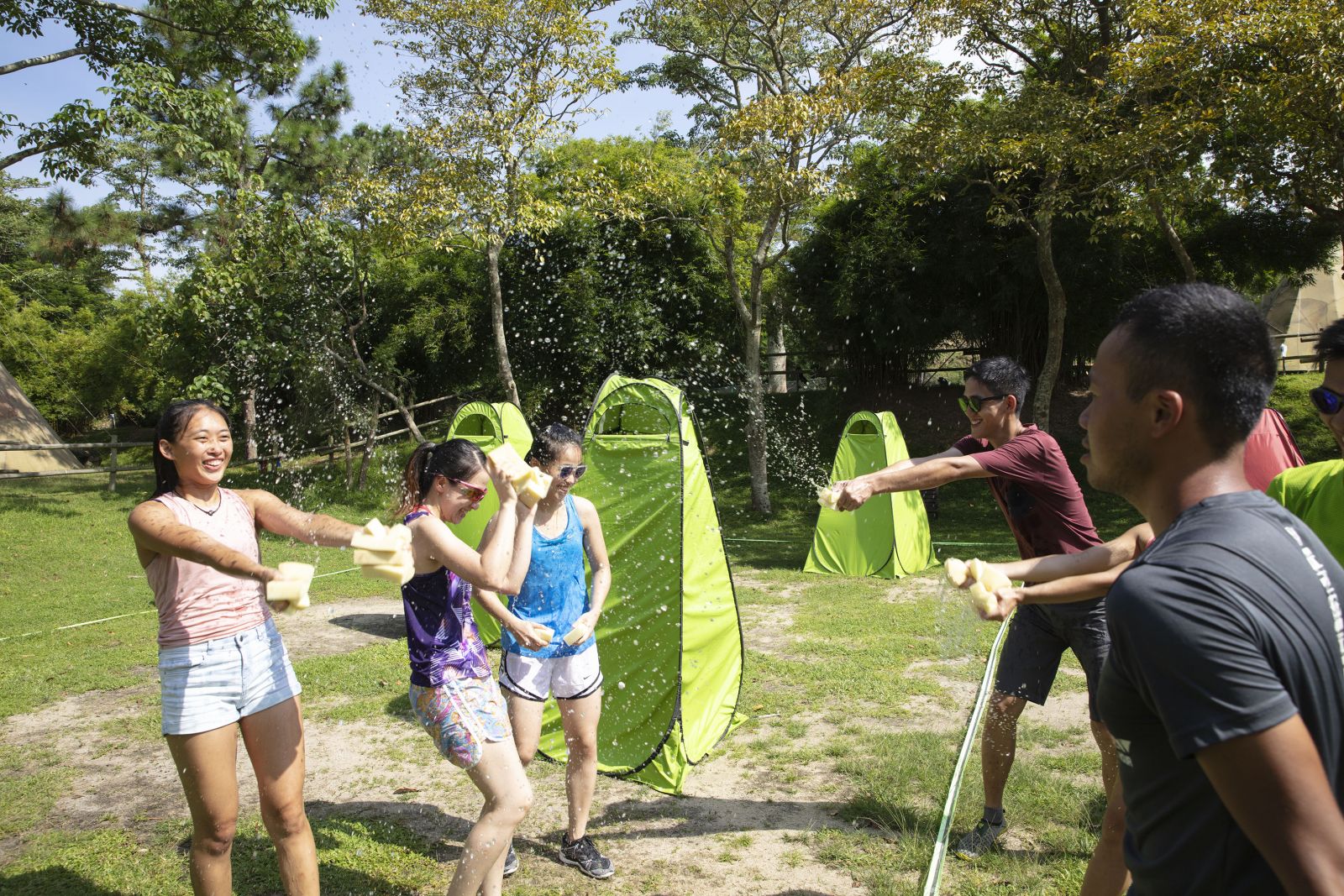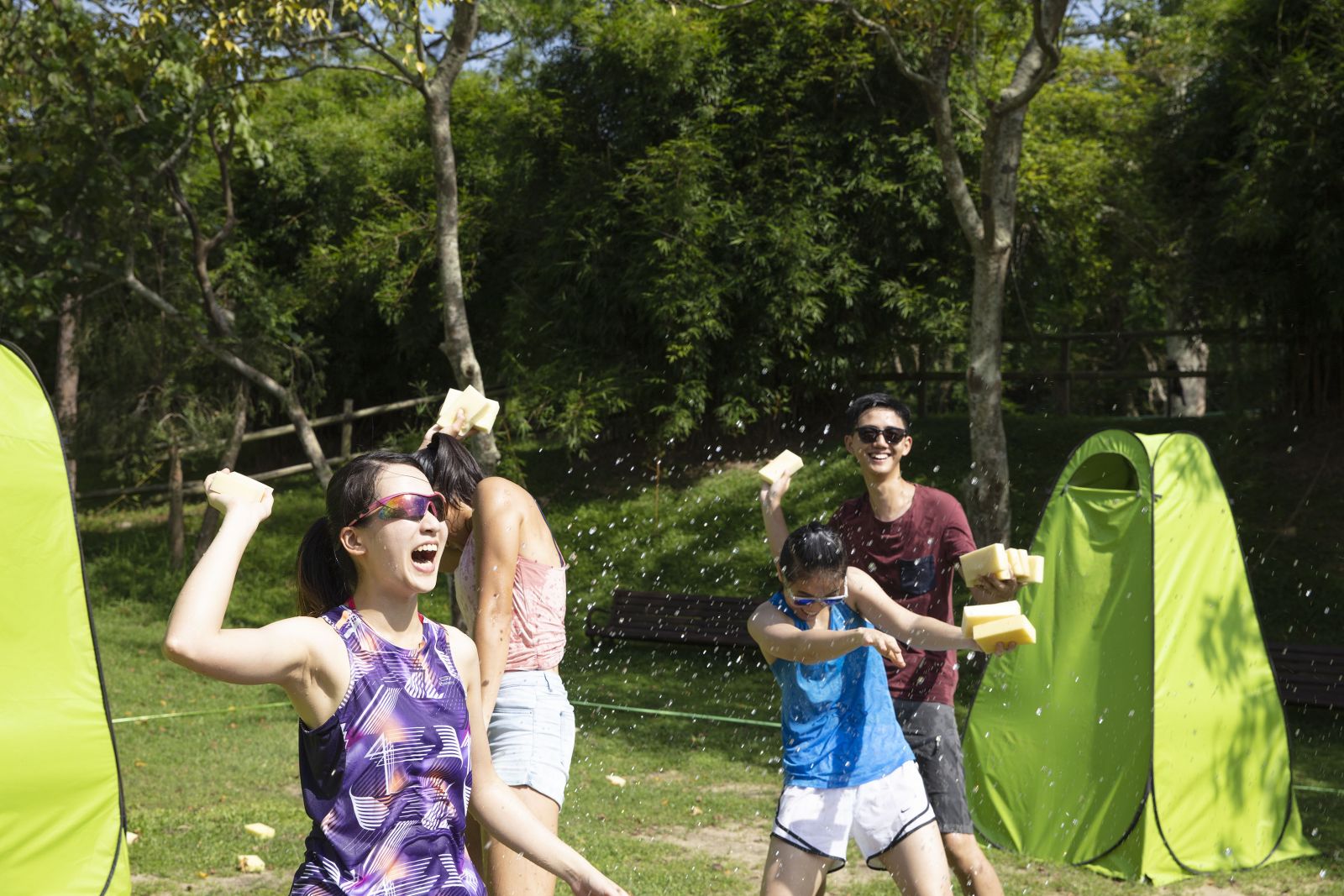 [Water gun fight]
This epic fight is the perfect way to beat the heat and you'll not want to miss it! Fill up the water gun and get ready for the craziest water battle ever! 
Games Price List:
Wet Bubble Soccer|$180 per person|45 mins
Wet Sponge Battle|$50 per person|30 mins
Water gun fight|water gun rental $20 / purchase $100
Games Price List:
*Please check Saiyuen's activity timetable for each Summer Splash game time slot.
*Photos are for reference only.
# Air-cons are available in all African Safari tents, Star Gazing Geodesic Domes, Mongolian Gers, and Cocoon.