Dressing up your tent is not only self satisfying, it also may draw many "Likes".  Post on Saiyuen's IG , earn the most "Likes" you will be rewarded.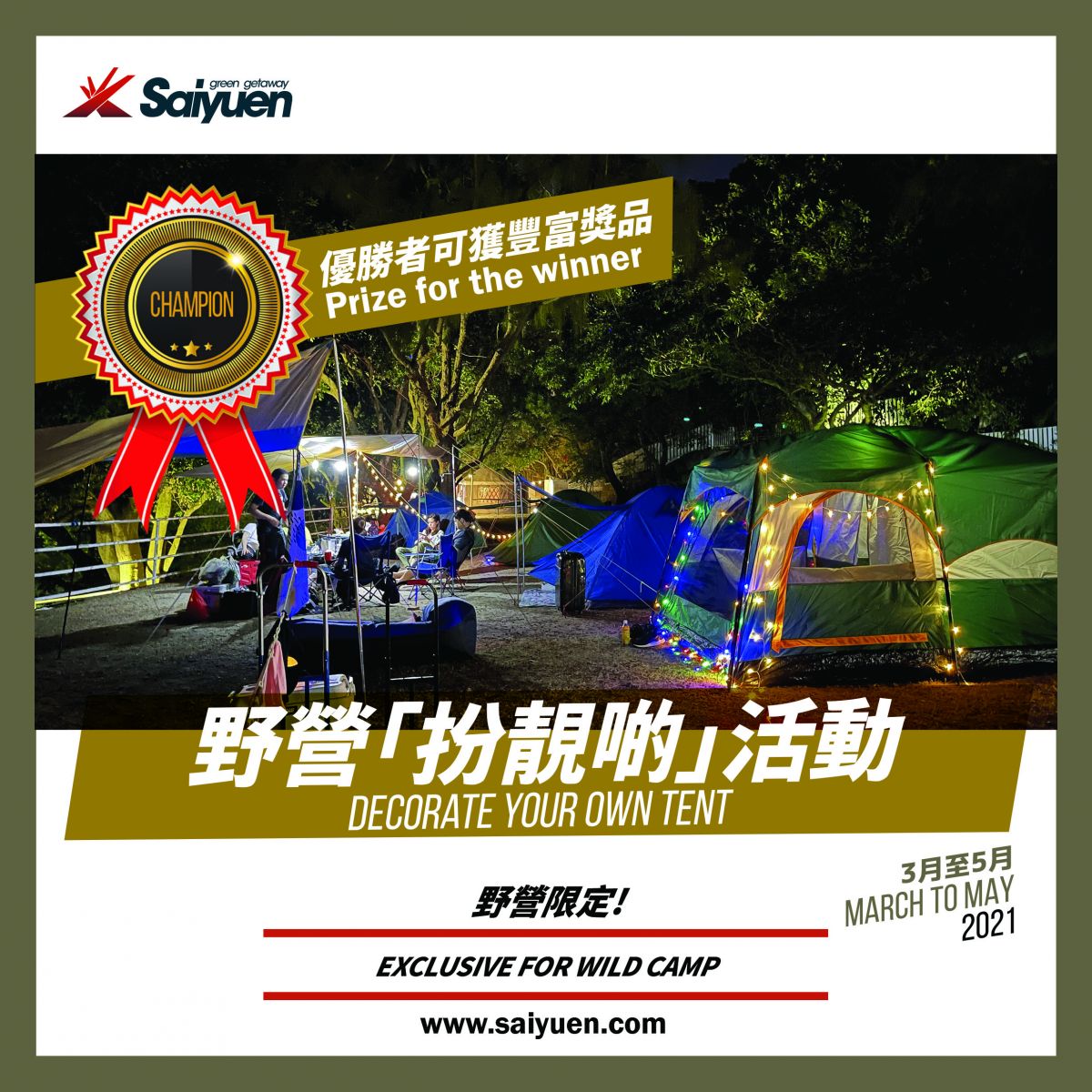 Details:
Prizes: 

Entrants︰Exclusive for Wild Camp camper
Submission Period︰01 March 2021 - 15 May 2021(12 Noon)
Submission Release & Like Period︰15 May 2021- 31 May 2021(12 Noon)
Submission Format︰Photos(.jpeg) OR Video(.mp4)(No more than 30s)
Submissions: 
Take a photo/ video of your nicely dressed up tent (don't forget to show your doorplate)
Fill in the Google Form(click here) and upload your creation.
The entries will be uploaded to Saiyuen's Instagram, and hashtag #Saiyuencampbehome
The most "like" will be the champion.
The calculation deadline for the likes will be on 31 May NOON(12:00)! The Likes after 12:00 will not be calculated.
Based on the numbers of like, Top 3 win the prize!
Saiyuen reserves
the right to make the final decision should there be a double header.
Results and Notification to Winners
Results will be posted on Saiyuen's website, winners also be notified.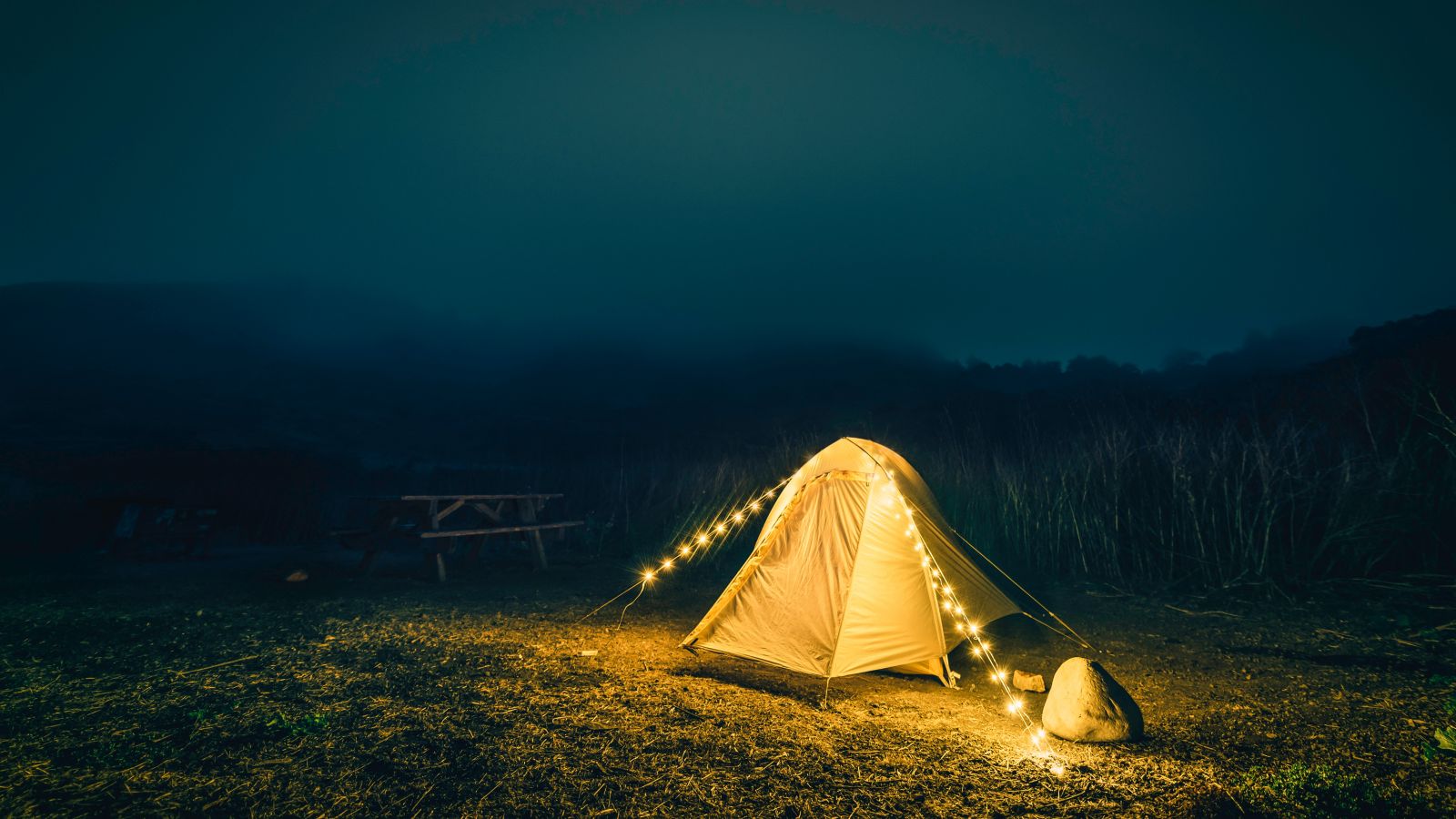 Terms & Conditions:
Except for special date (including but not limited to): Jun 12-13, July 1-3, Sept 21, Oct 1-2, Dec 24-27, Dec 31-Jan1 (2022)
Winners must utilize their prize before 31 December 2021
The photo/video must be taken in Saiyuen between March-May 2021;
The tent doorplate must be clearly shown on the photo/ video;
Each entrant is allowed to submit 1 entry only;
Entrants must follow Saiyuen's Instagram;
Photo/video can be taken by digital camera or mobile phone;
Entries must be JPEG(.jpg) or MP4(.mp4) format;
Entrant must be aged 18 or over;
Photo requirement: Entrants may minimally edit the images, remove spots or adjust brightness and color saturation of photographs, manipulating the content will be disqualified. Computer-generated images or composite photos, and watermarks on photographs are not accepted;
Video requirement: Entrants may edit the videos and limited to 30 seconds. CG, animation, or composite video, and watermarks on videos are not accepted;
All images and videos must not infringe the rights of any third parties, including but not limiting to intellectual property rights, copyrights, rights of portrait, confidentiality and privacy. In submitting any photographs/videos, the entrant warrants that it does not infringe any such rights;
Entrants grant the right to the Organizer, media partners and related parties to publish and exhibit the winning photographs on any publicity materials, means and events. Prior consent from entrants is not required and no copyright royalty shall be paid to the entrants;
The Organiser reserves the right to revise the above conditions without making any advance announcement;
In case of any dispute, Saiyuen reserves the right of final decision;