Introduction
The Wild Camping Scheme allows guests to experience authentic wild camping. It is an ideal choice for guests who want to enjoy a back-to-nature vacation close to home.
Joyful PYOT
Pitch Your Own Tent (PYOT) with joy. Built from a raw space to well-equipped camping. The latest wild camping experience in Saiyuen, bigger internal space, and the camping amenities are more complete!
Free your hands, just bring your clothes for change. Saiyuen provides you a complete range of camping amenities and set it up in the Lay back BYOT Zone. Not only bedding equipment, but Saiyuen also provides an outdoor cook set. Cooking, eating, drinking, laying down. It will definitely make you an unforgettable camping experience.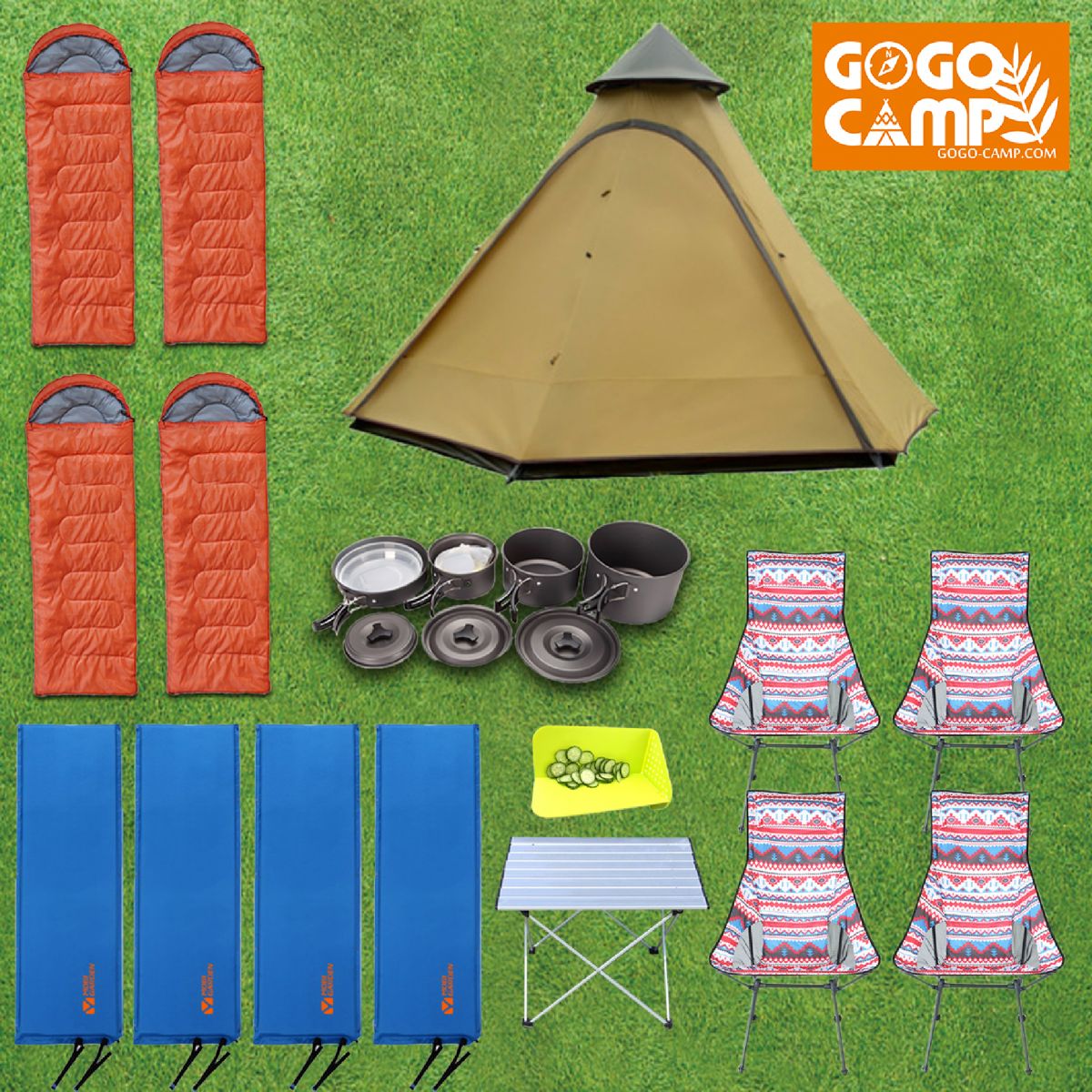 PYOT Campers can use the following facilities for free:
Bathroom - 24/7 cold & hot water in all bathrooms 
Toilet - open 24/7 & are regularly cleaned to ensure hygiene
Water dispenser - 24/7 for hot/cold water 
Campers could rent the following camping items from us:
| | | |
| --- | --- | --- |
| Camping Tent | 1 pc |   |
| Mat | 4 pc |   |
| Sleeping Bag | 4 pc |   |
| Cook set | 1x Stove, 1x Cookset, 1x Gas |   |
| Chopping Board | 1 pc |   |
| Folding Table | 1 pc |   |
| Chair | 4 pc |   |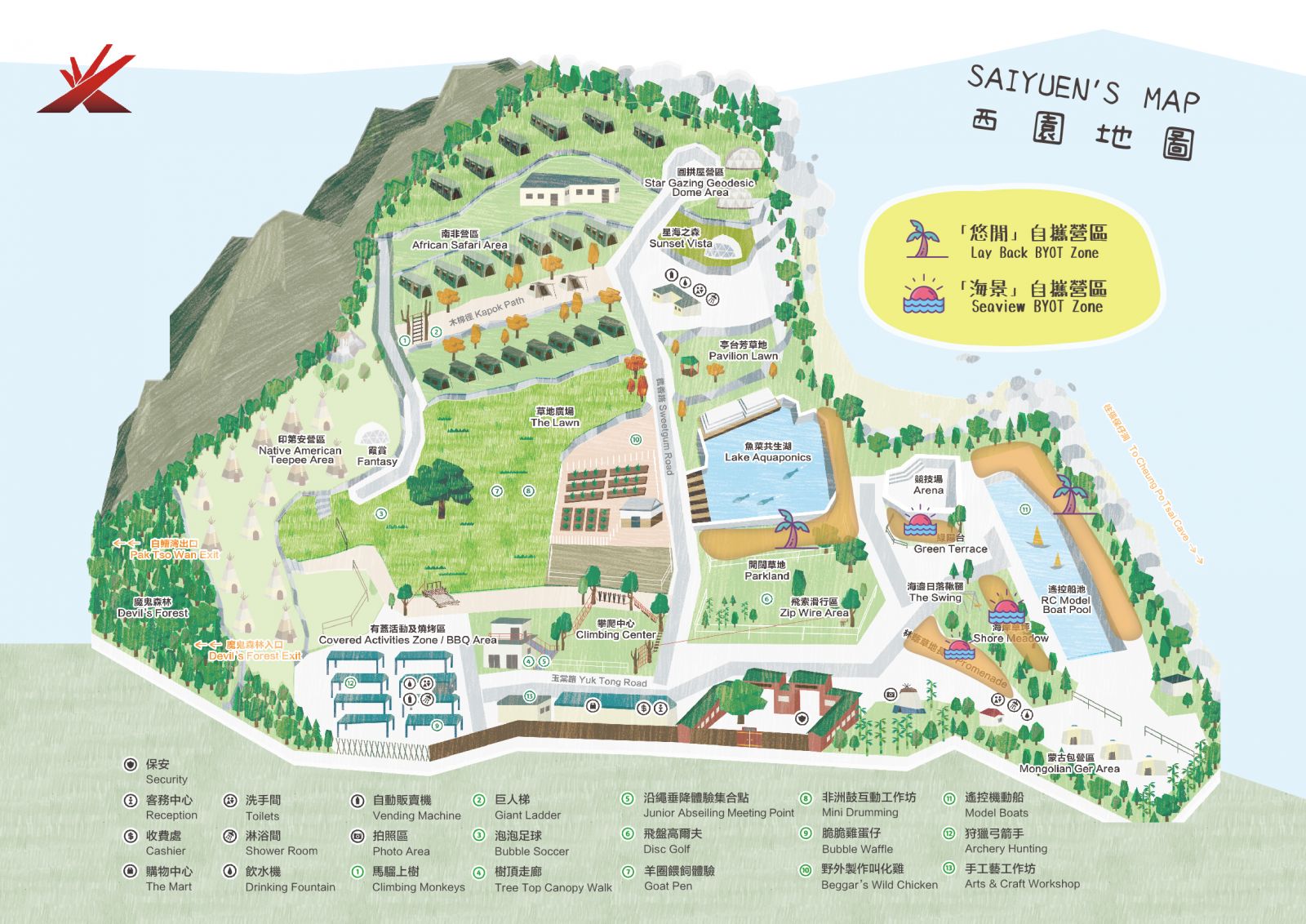 Rules
Tent only can set on Lay Back BYOT Zone
You may use gas stove for cooking outside your tent, Charcoal fire or firewood is strictly prohibited
Camping area is assigned by Saiyuen staff
If you choose "Lay back PYOT (Pitch Your Own Tent) Zone", you could set up one tent and serve no more than 4 campers, all camping equipment occupies no more than 20 sq meters
 Camping Facilities add-ons rental (optional)
Item
Provisions
Price (HKD)
Table-top BBQ stove (For 3-5 people)
Size: Diameter 36cm grill rack
1 bag of charcoal, 2 dishes, 1 pair of tongs, 1fire starter, 1 lighter
120
Free standing BBQ stove (For 8-12 people)
Size : Diameter 60cm grill rack
2 bags of charcoal, 2 dishes, 1 pair of  tongs, 1fire starter, 1 lighter
300
Cook set
1 x Stove, 1 x cookset (for 2-3 people), 1 x Gas
150
50L Cooler box
Including 2 bags of ice
100
Folding Table and Chair Set
1 x folding table, 4 x  folding chair
150
Shelter
Size : 4m x 3.5m
Would be put up by guests
100
Wild Camp Bedding Set
N/A
100
Facilities