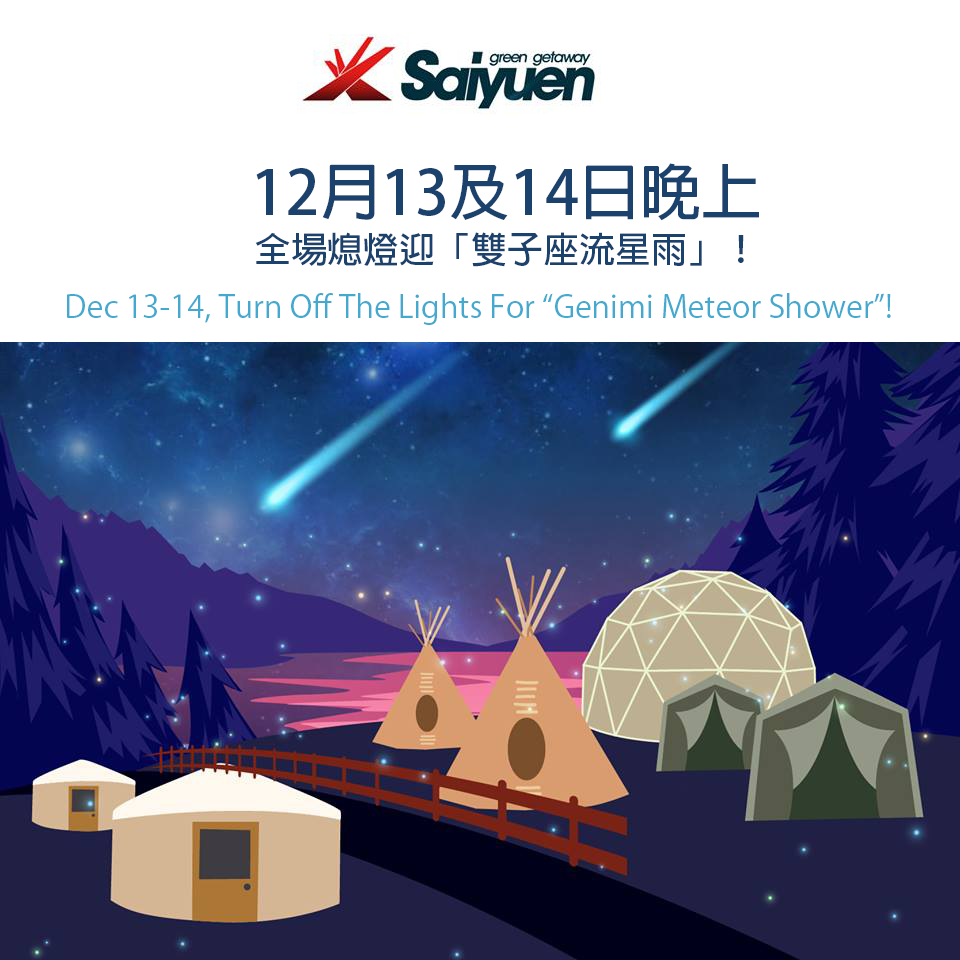 [Geminid Meteor Shower Lights Switch-off 2019 – 13 & 14 Dec]
The Geminid meteor shower is one of the most spectacular meteor showers of the year and is expected to occur from 9 pm on 13 & 14 Dec till before sunrises. 
How spectacular is this meteor shower? Well, depends where you watch it. According to the HKO, the best locations to watch the meteors would be rural areas where there're darker and clearer skies and less light pollutions. 
Situated on the southwestern tip of Cheung Chau, Saiyuen is an ideal place for meteor shower in Hong Kong. With the lights off at the campsite and the breathtaking shooting stars above, you are expected to have an unforgettable night with your loved ones. 
Special Arrangements on 13-14Dec:
-      Reception and the Mart will close at 11pm
-      Guests can check-in between 3pm and 10:30pm
Book a tent now: https://app-apac.thebookingbutton.com/properties/saiyuendirect