Introduction
Saiyuen's African Safari Tents are situated along the Kapok Path with rich green surrounding spaces and the soporific sound of the wilderness.

All tents have a terrace, perfect for sundowners. XL Safari Tents also offer hot/cold showers, allowing our guests to enjoy the glamping experience.
African Safari Dundun
The name of Safari "Dun Dun" is inspired by the traditional African musical instrument "Dun Dun", which is a very important drum instrument in the African Drum Orchestra.
As a newcomer of African Safari tent Dundun for 2-4 people, having a wild barbecue with your beloved and friends at the exclusive grass platform. You will enjoy the special moment at SaiYuen.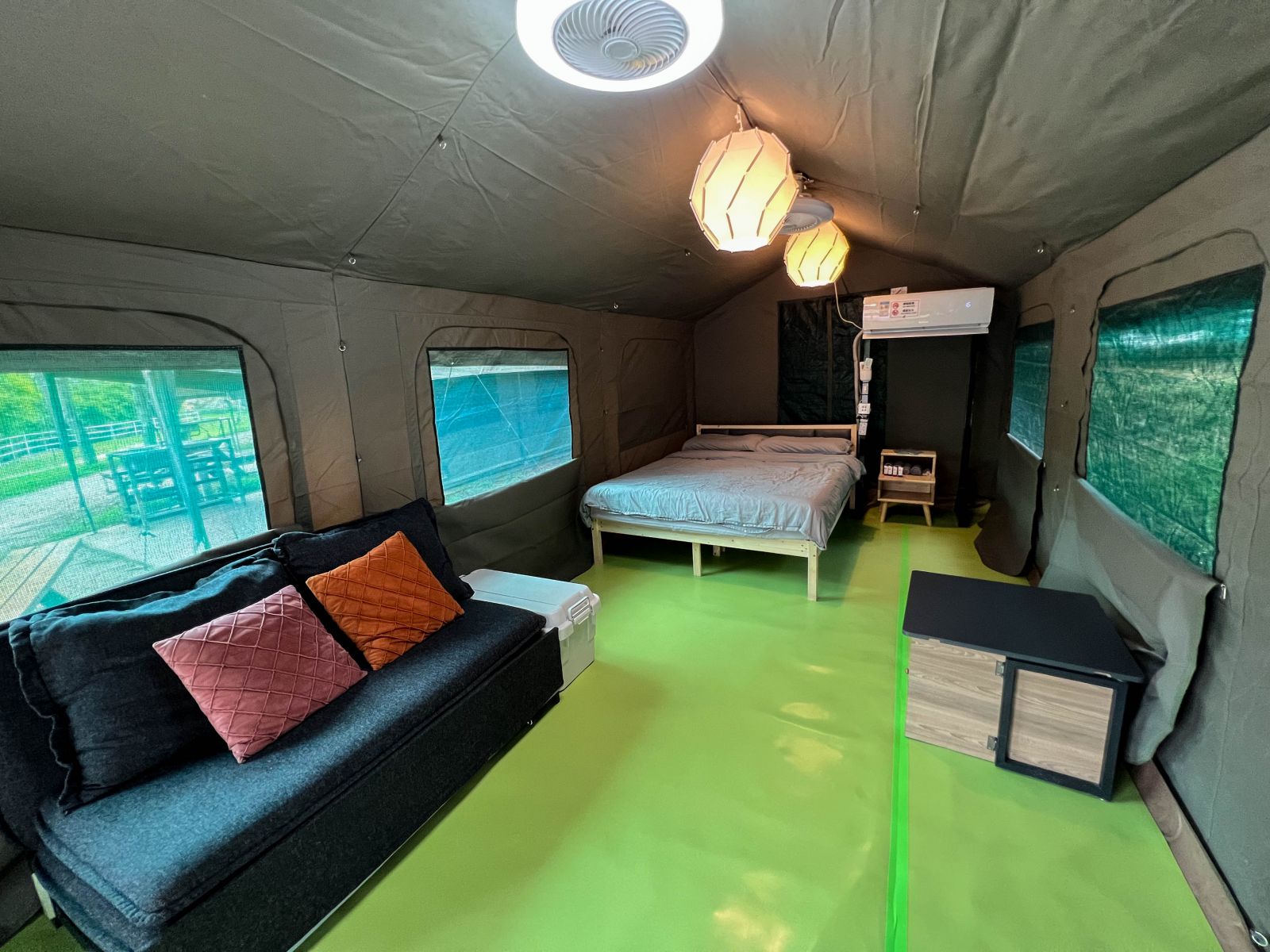 Glamping Tent Provisions:
Approx. 160 square feet
Maximum number of occupants: 4 pax
Air-conditioner(Cold/ Heat)
1 Double bed
1 Sofa bed (Double)
Fan
Nightstand
USB port charger
Mozzi guarded door and windows
Ceiling lamp
Tent Padlock
Glamping Complementaries  (Hand towel, Slippers, Bathroom complementaries.)
* Campers of Dundun please use public toilets and bathrooms
Exclusive grass platform:
(Exclusive grass platform contains a picnic table, hammock, and BBQ stove)
Picnic table & chairs
Outdoor sink
BBQ stove (With Charcoal, 2 big dishes, 2 pairs of tong, charcoal briquette, lighter)
Hammock
* Pictures and information are for reference only. Facilities are subject to change without notice.
Facilities