Introduction
Saiyuen's African Safari Tents are situated along the Kapok Path with rich green surrounding spaces and the soporific sound of the wilderness.

All tents have a terrace, perfect for sundowners. XL Safari Tents also offer hot/cold showers, allowing our guests to enjoy the glamping experience.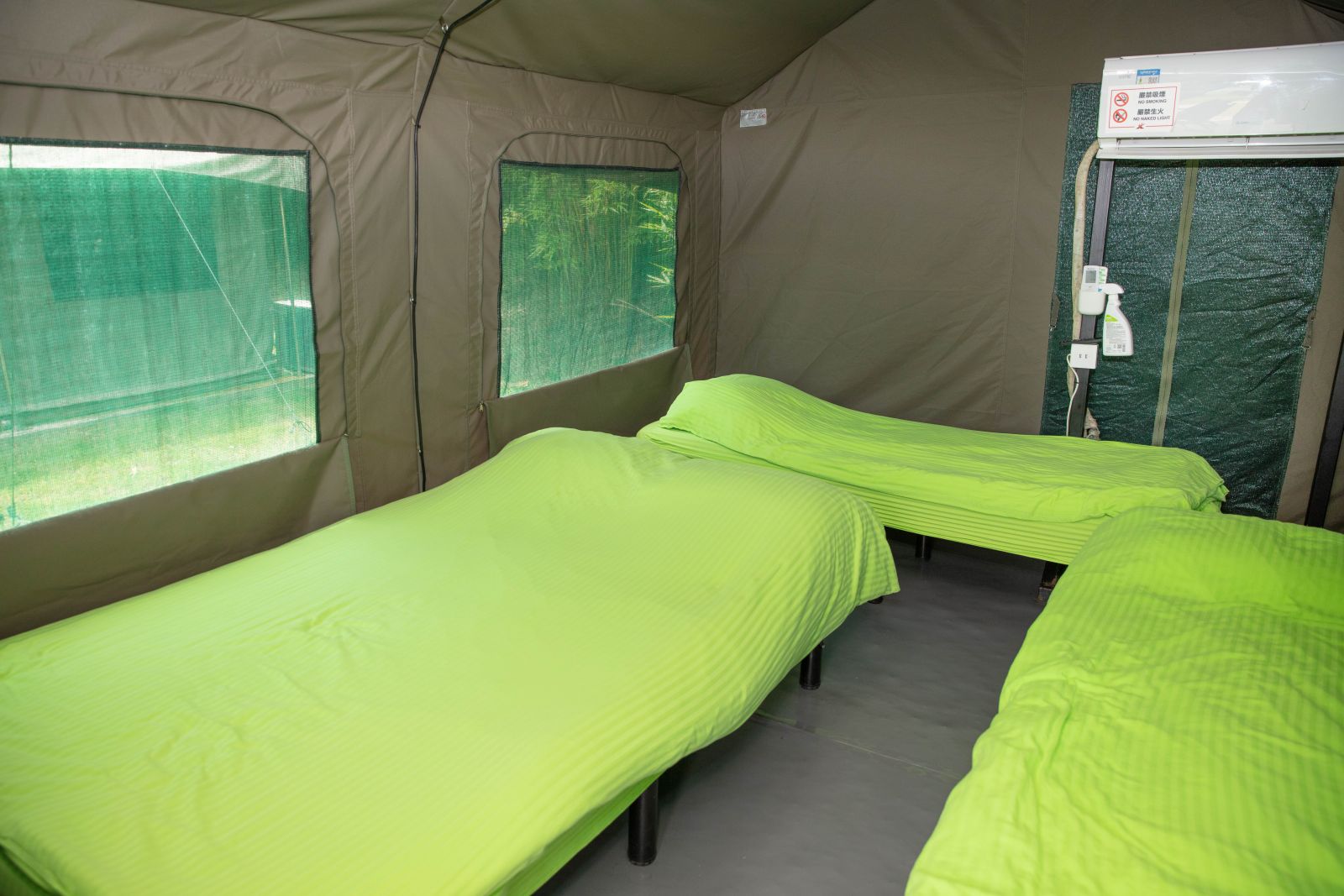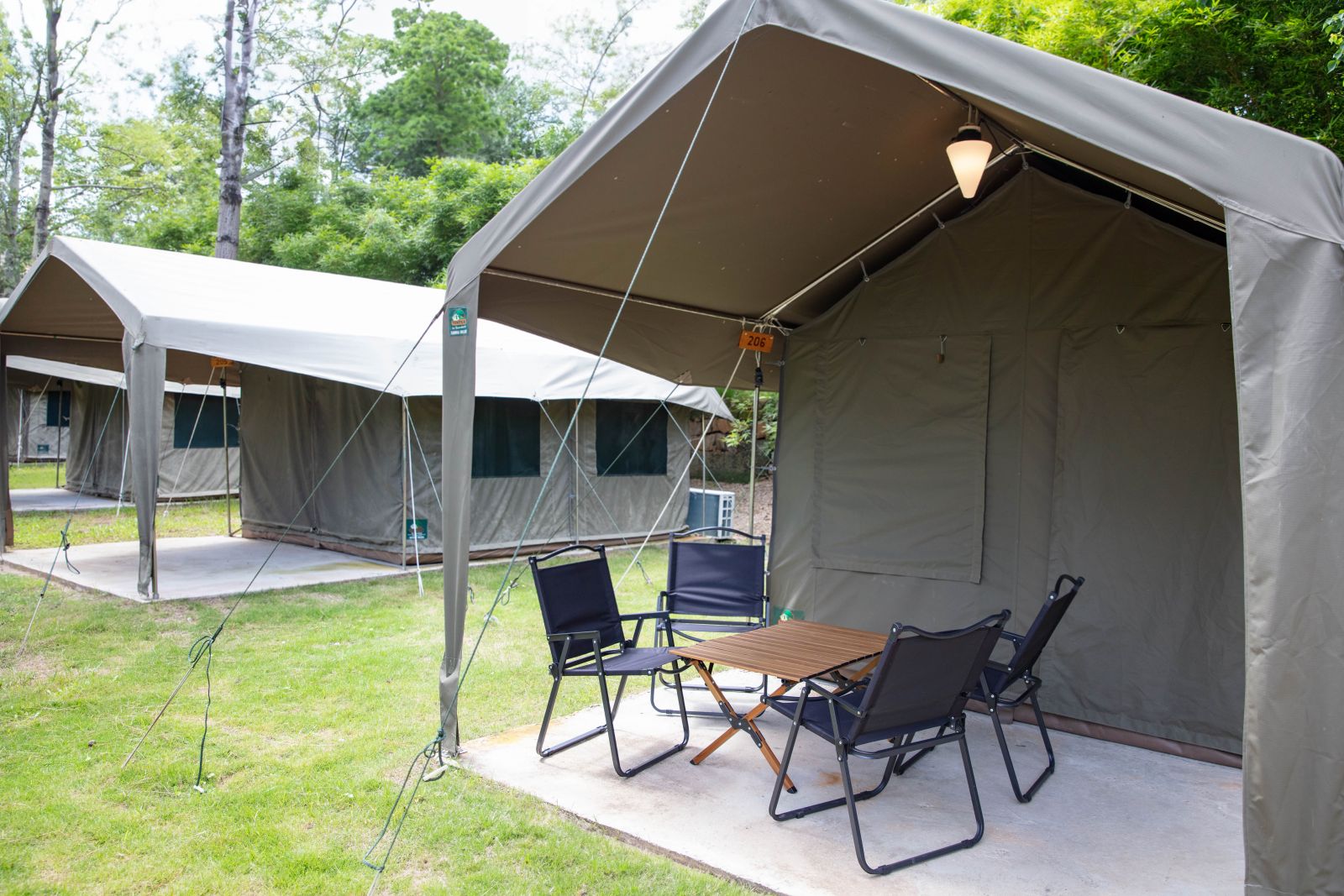 Camping Tent Provisions:
Camping Tent Provisions:
Approx. 110 square feet
Maximum number of occupants : 4 pax
Air-conditioner(Cold/ Heat)
2 Single beds
1 Double bed
Mozzi guarded door and windows
Ceiling fan with lamp
USB port charger
Breakfast veranda and Folding camping table and chairs
Tent Padlock
* Pictures and information are for reference only. Facilities are subject to change without notice.
Facilities